The fish in the Columbia River and its tributaries are of paramount importance to our people, our diet, and our health.
Through our treaty-reserved rights, we advocate for the resources that cannot speak for themselves, and we provide outreach and education activities that empower others to do the same.
Our biologists and technicians are out in the field every day, actively restoring the river in accordance with our traditions and rigorous science.
Project Gallery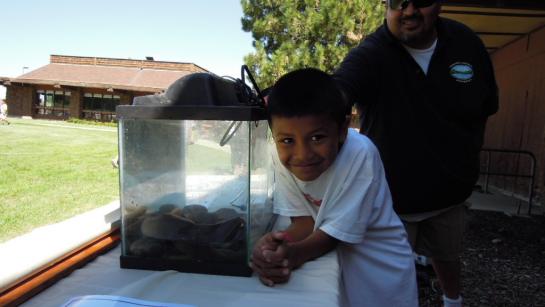 Eel-like Pacific lamprey J.Yallup and Patrick Luke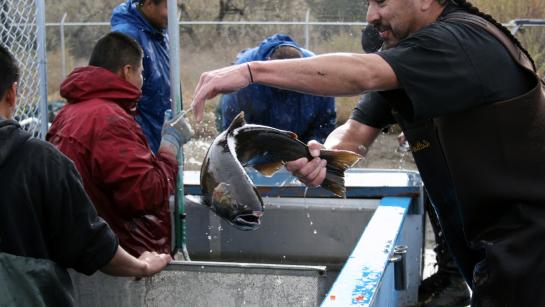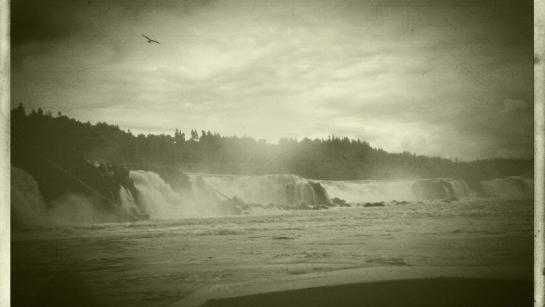 Project Spotlight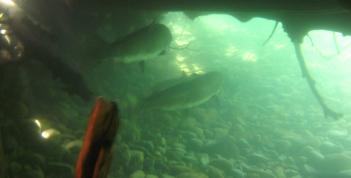 This fish habitat enhancement project recreates habitat that is below historical and potential conditions. A total of 7 logjams were constructed in areas that would naturally accumulate wood, channel migration rates will be slowed while improving fish habitat.
Project Spotlight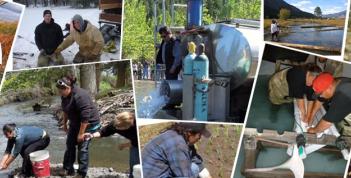 The Status and Trends Annual Report (STAR) will summarize fish population status and trends, restoration and management action implementation goals and priorities, and project effectiveness relating to Yakama Nation treaty-trust aquatic species and their habitats.
Harvest News
At the present time a total of 655 harvestable sturgeon are available in The
Dalles Pool of Zone 6 of the Columbia River. This fishery will provide needed
The Fish and Wildlife Committee extends commercial sale of fish caught in the
Columbia River Platform/H&L fishery and in selected YN Tributary fisheries to be
Latest News
Yakama Nation Fisheries - Yakima Klickitat Fisheries Project (YKFP) is requesting bids for construction of  a salmon habitat restoration project in the Upper Yakima River to be implemented between October 15, 2014 and February 1,2015.
Rob Phillips, Yakima Herald-Republic