Harvest News
The Fish and Wildlife Committee directed Fisheries Staff to schedule  a fisheries meeting for Friday January 22, 2021 from 10am to 4pm via Zoom Call.
Please see the attached announcement and agenda for full meeting details.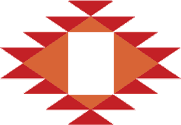 Honor. Protect.
Restore.
Yakama Nation Fisheries is a program of the Confederated Tribes and Bands of the Yakama Nation.  We work "To honor, protect and restore Nch'i-Wa'na (the Columbia River), its tributaries and its resources for the benefit of current and future generations of the Yakama people as reserved for them in the Treaty of 1855 (12 stat. 951).
Storymaps from Yakama Nation Fisheries
Click on the links below to view interactive Storymaps providing an overview of Yakama Nation Fisheries' projects.
Featured: