Harvest News
During the Spring Fisher's Meeting there was a presentation about the White Salmon/ Hood River Brodge replacement project.  They are requesting insight from tribal fishers who frequently use the bridge.  The following link takes you to the survey...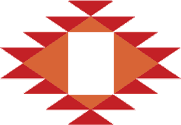 Honor. Protect.
Restore.
Yakama Nation Fisheries is a program of the Confederated Tribes and Bands of the Yakama Nation.  We work "To honor, protect and restore Nch'i-Wa'na (the Columbia River), its tributaries and its resources for the benefit of current and future generations of the Yakama people as reserved for them in the Treaty of 1855 (12 stat. 951).
Storymaps from Yakama Nation Fisheries
Click on the links below to view interactive Storymaps providing an overview of Yakama Nation Fisheries' projects.
Featured: