Harvest News
The F&W Committee authorizes the first two (2) summer commercial gillnet openings in Zone 6 of the Columbia River from 6am Weds June 16 to 6pm Sat June 19, 2021 and 6am Mon June 21 to 6pm Thurs June 24, 2021.  See full regs attached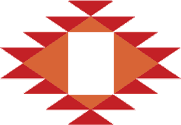 Honor. Protect.
Restore.
Yakama Nation Fisheries is a program of the Confederated Tribes and Bands of the Yakama Nation.  We work "To honor, protect and restore Nch'i-Wa'na (the Columbia River), its tributaries and its resources for the benefit of current and future generations of the Yakama people as reserved for them in the Treaty of 1855 (12 stat. 951).
Storymaps from Yakama Nation Fisheries
Click on the links below to view interactive Storymaps providing an overview of Yakama Nation Fisheries' projects.
Featured: