Yakama Nation Fisheries Staff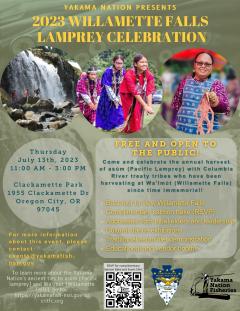 Oregon City, Oregon -- The second annual Willamette Falls Lamprey Celebration on July 13th, 2023 was a huge success for the Yakama Nation in highlighting the collaborative work between tribes and key organization in restoring asúm; engaging with treaty tribes and Portland, Oregon community and; most of all, celebrating the historical tribal harvest of asúm (eel-like lamprey) at Wa'lmút (Willamette Falls) -- where Yakama Nation and other Columbia River treaty tribes (Warm Springs, Nez Perce, and Umatilla) have treaty-reserved rights to harvest.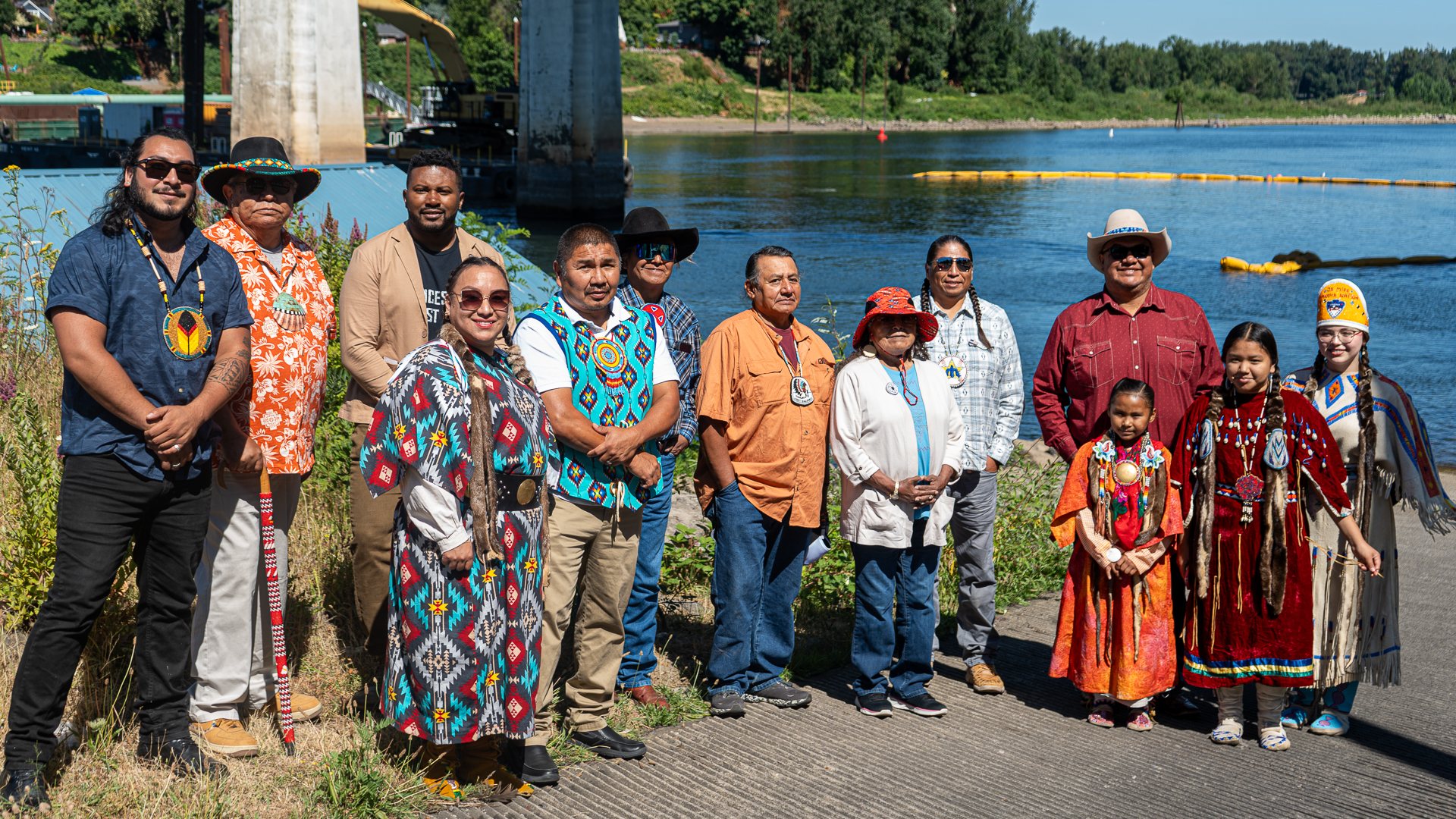 This event had many things to offer for anyone curious about the Yakama Nation's connection to Wa'lmút (Willamette Falls). Tribal leadership set the stage by speaking about the historical legacy of tribal people harvest at Wa'lmút, the importance of celebrating the current harvest and immense work being done to restore asúm populations for future harvest. Royalty from tribes were able to welcome attendees to the event.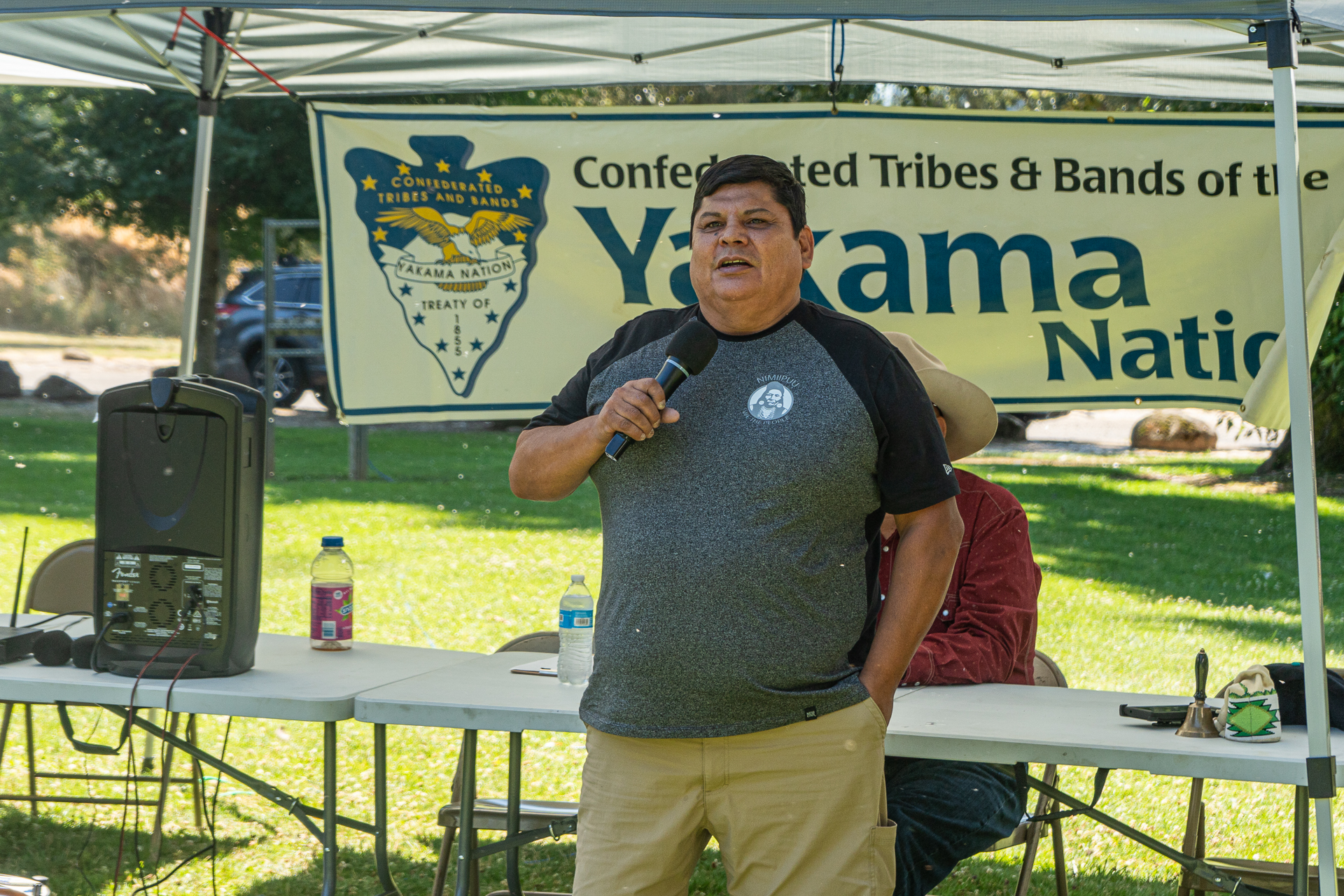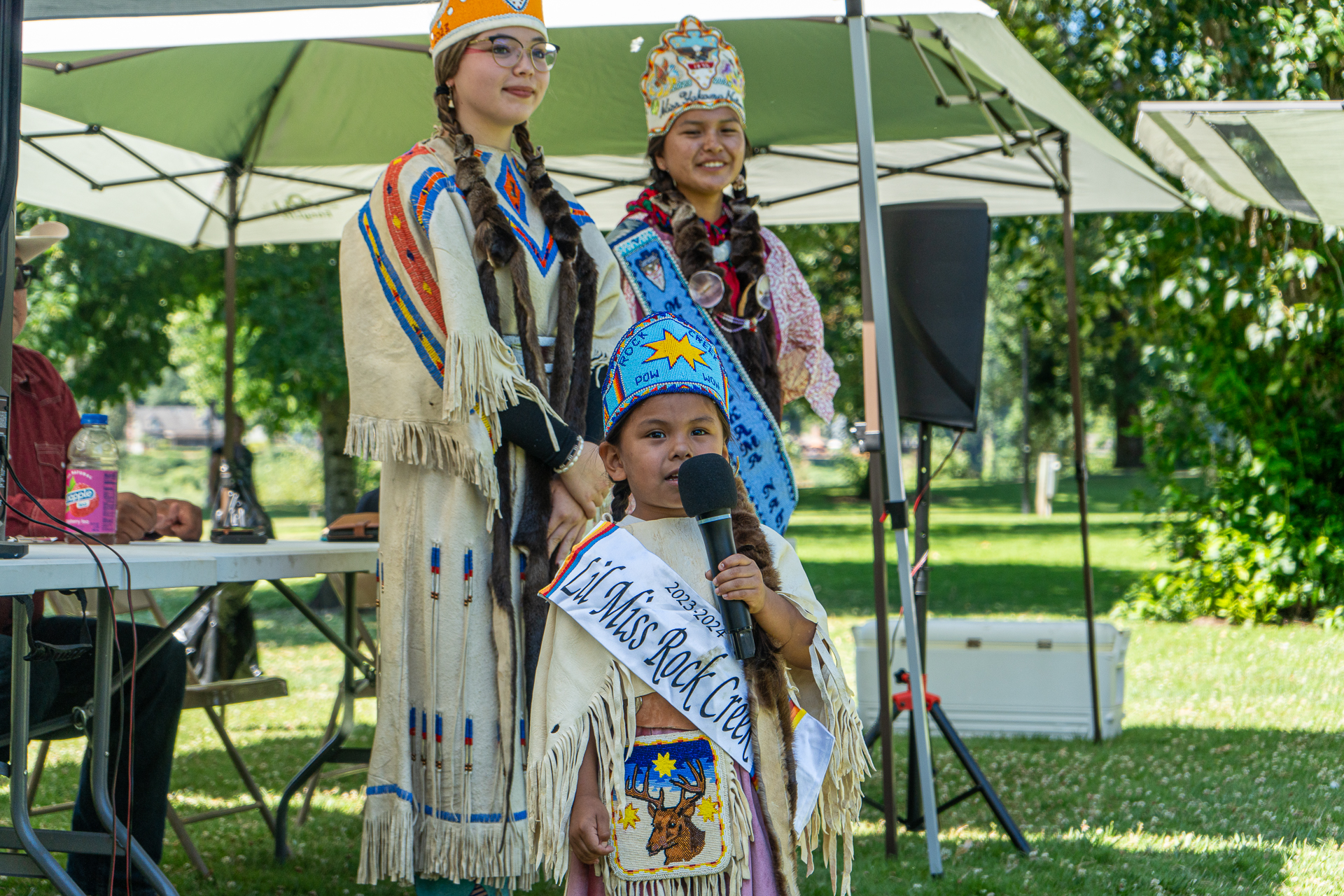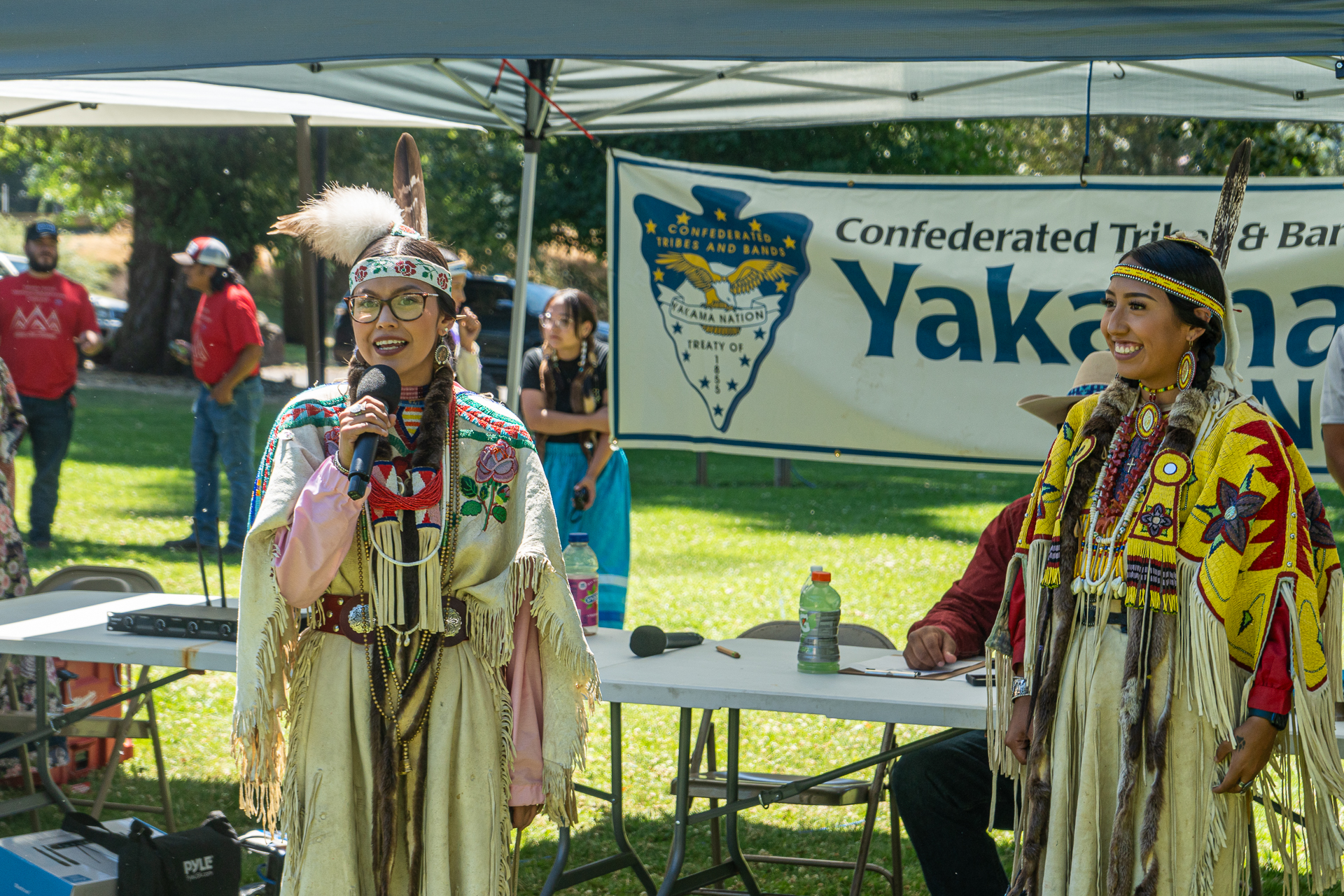 Attendees were also able to see traditional filet demonstration headed by Elaine Harvey and Rosie Johnson. Johnson later spoke about her family ties to the harvest of asúm.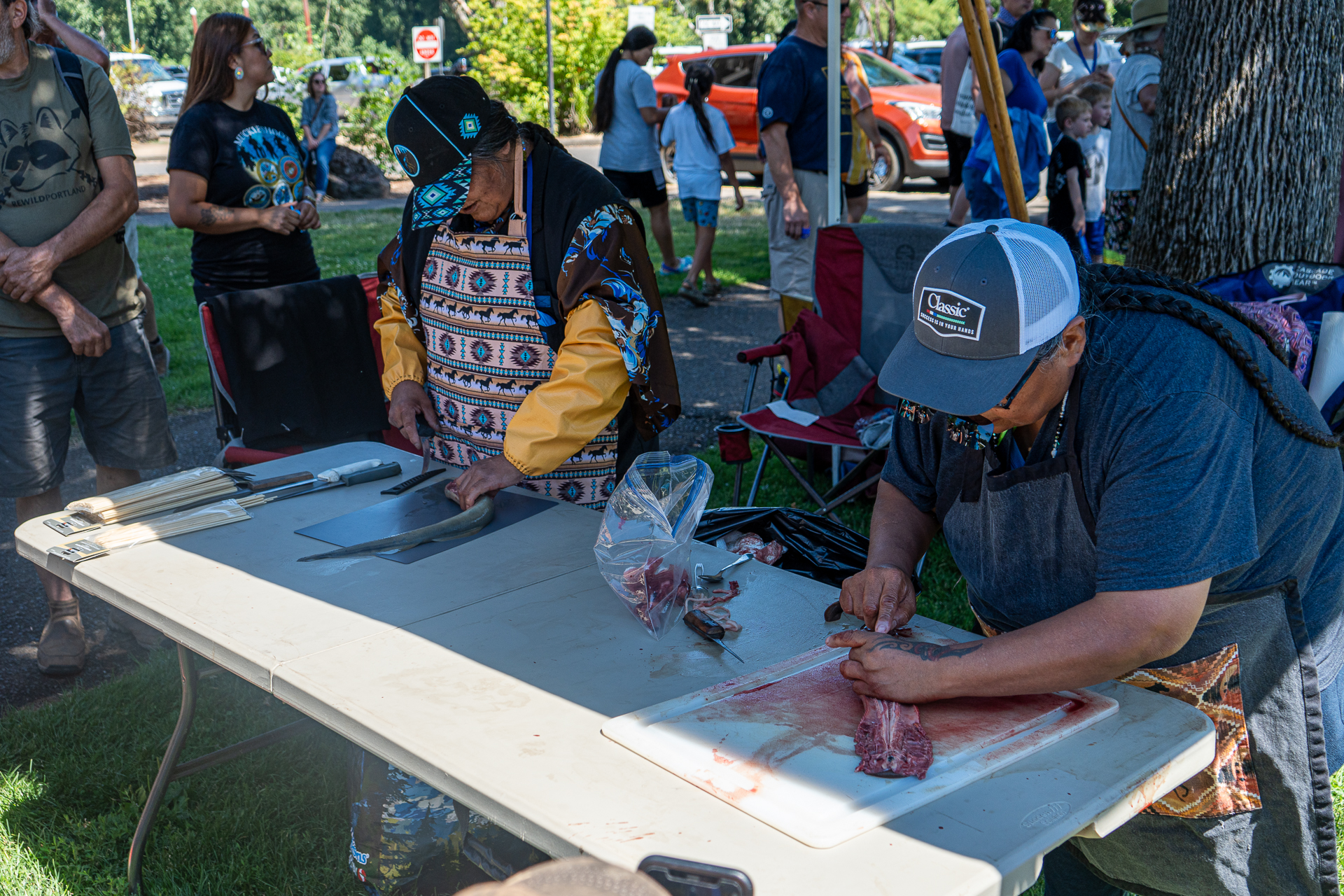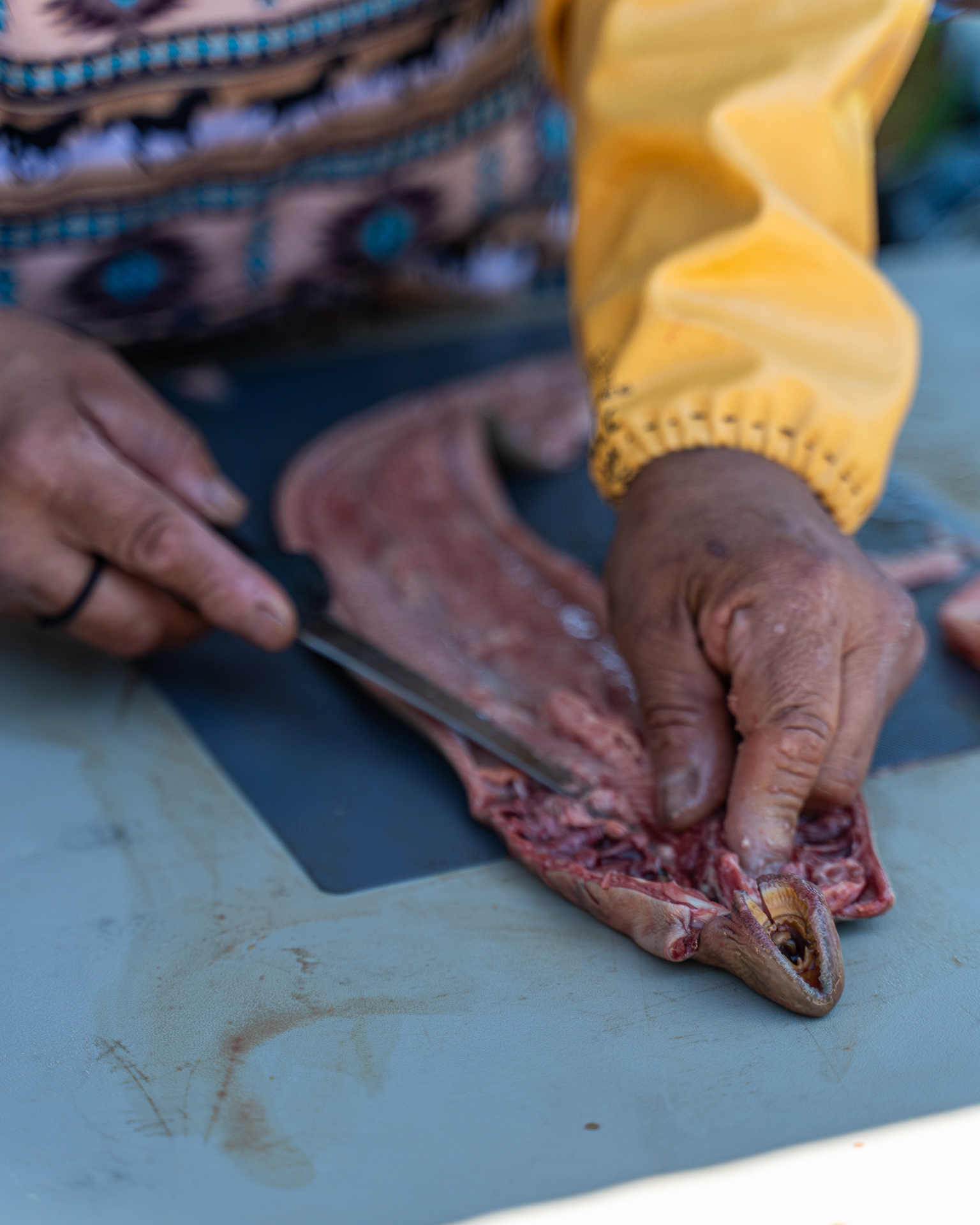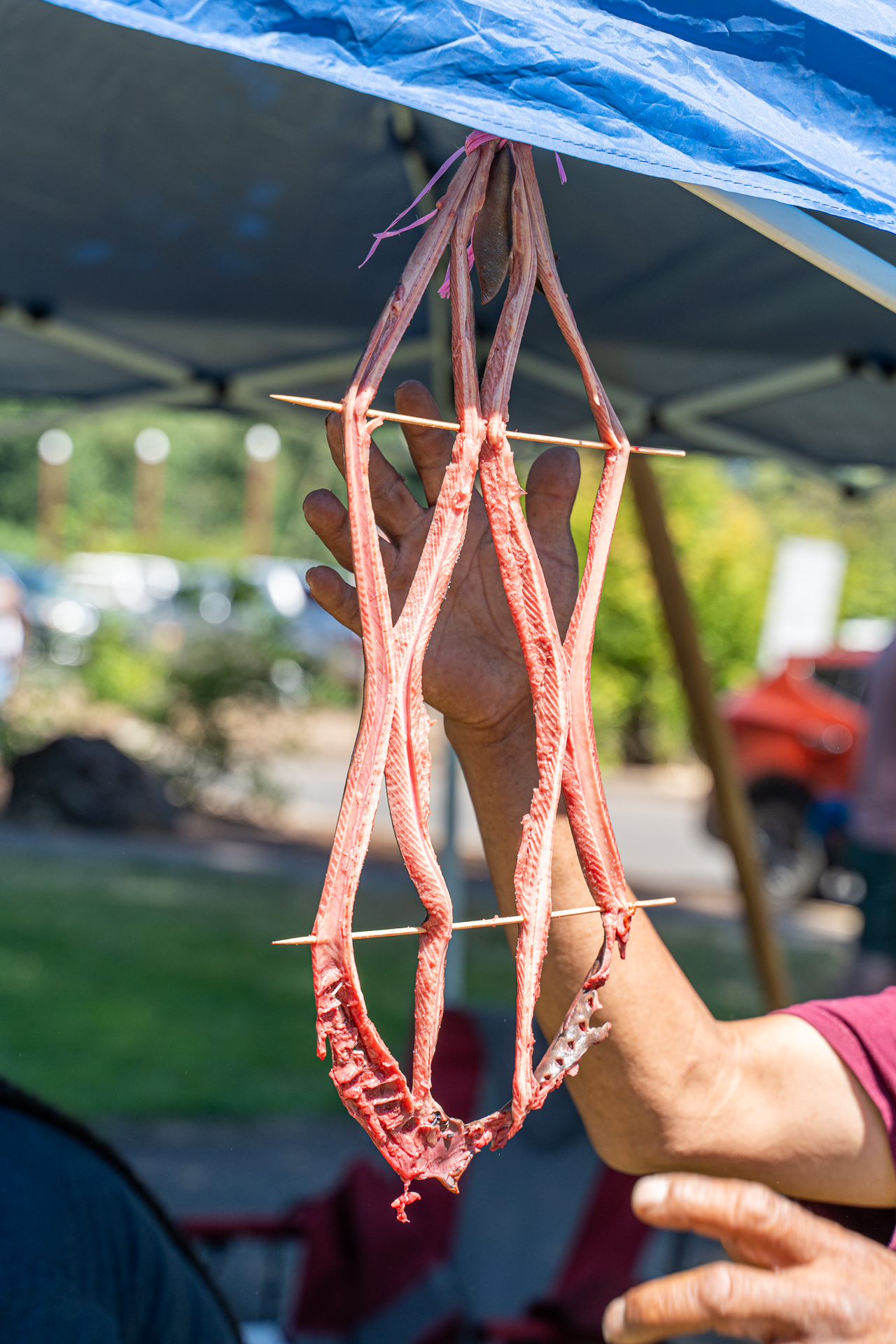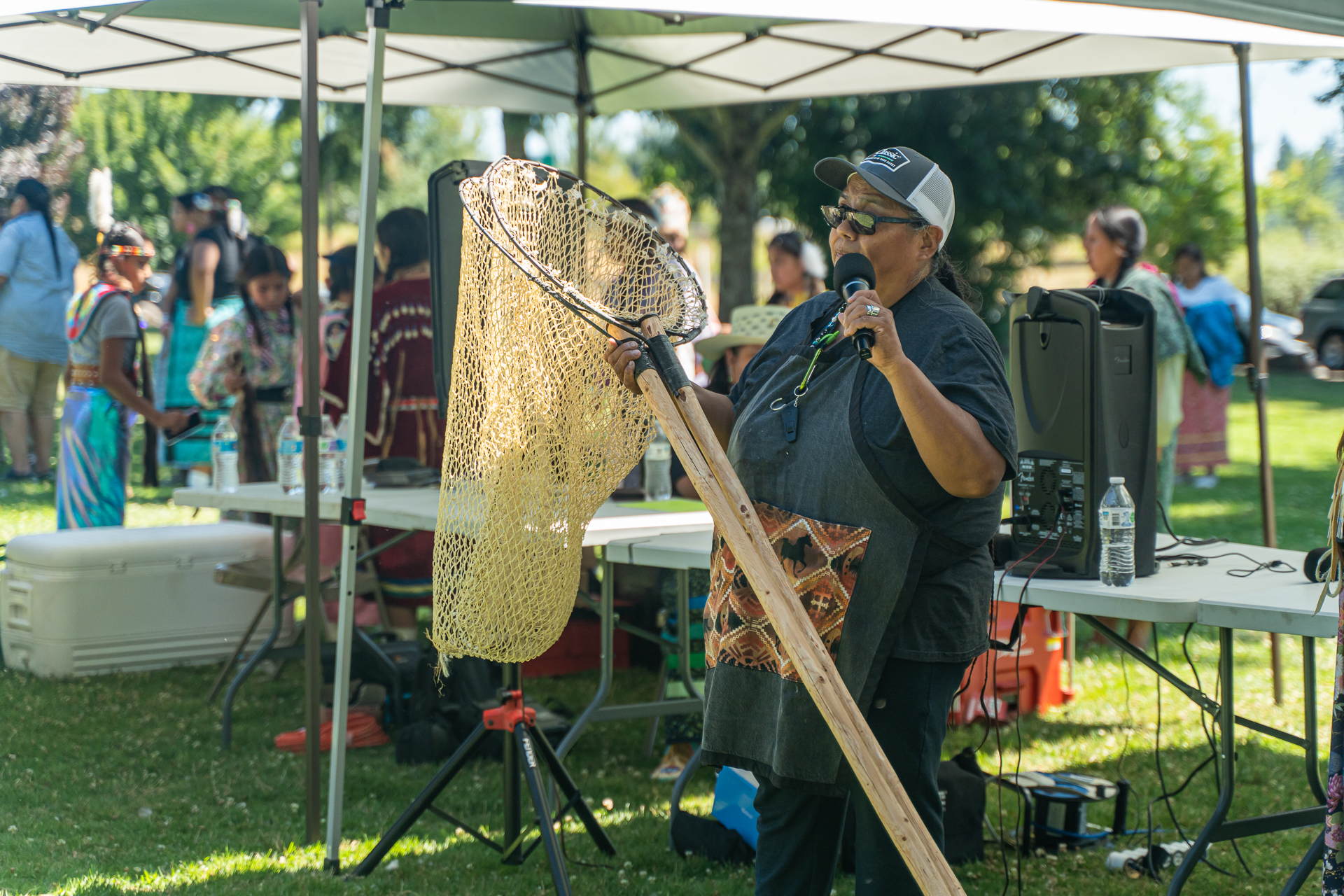 Soon after, the cultural dances took center stage where attendees could see the swan dance and take part in community dances such as the eel dance.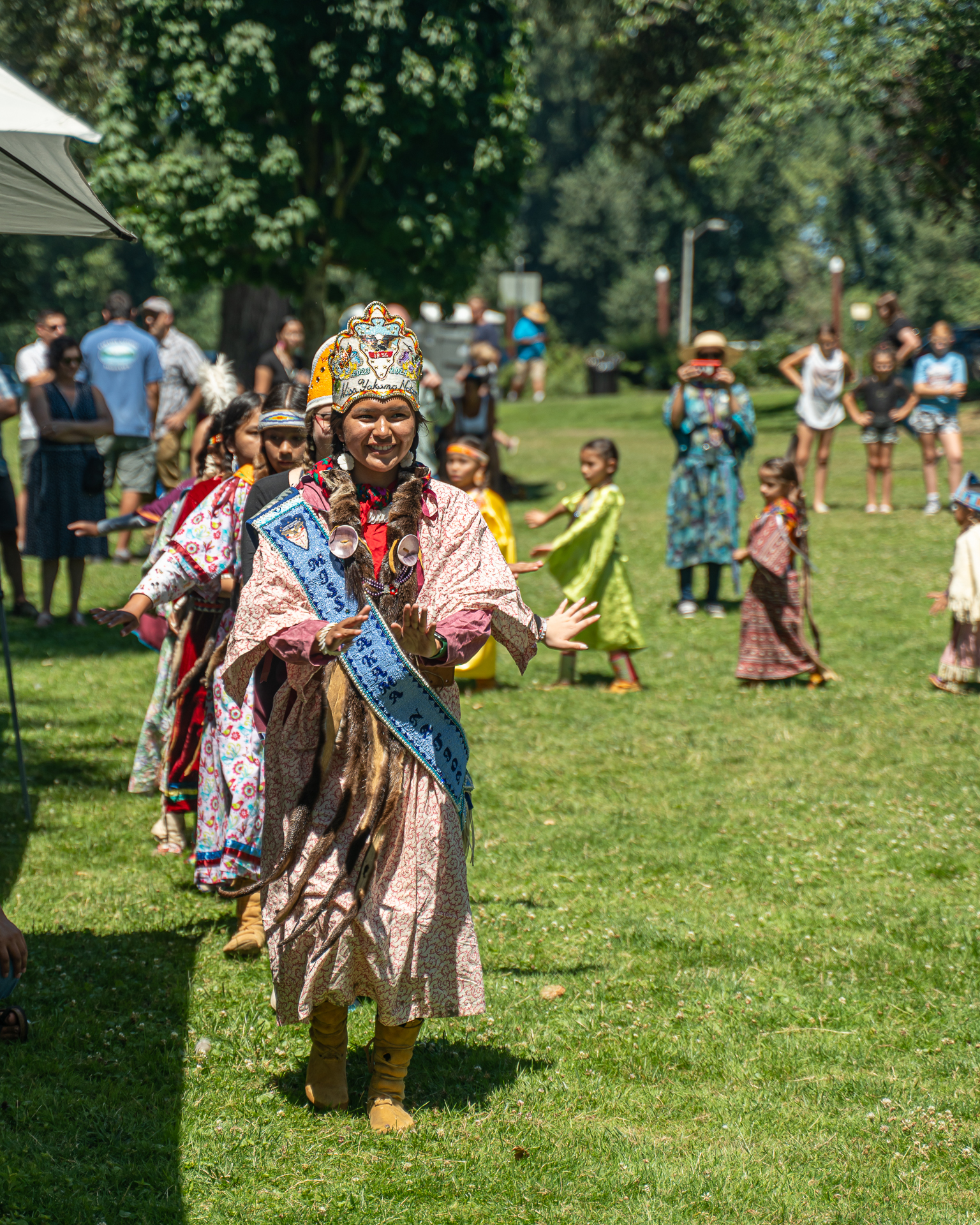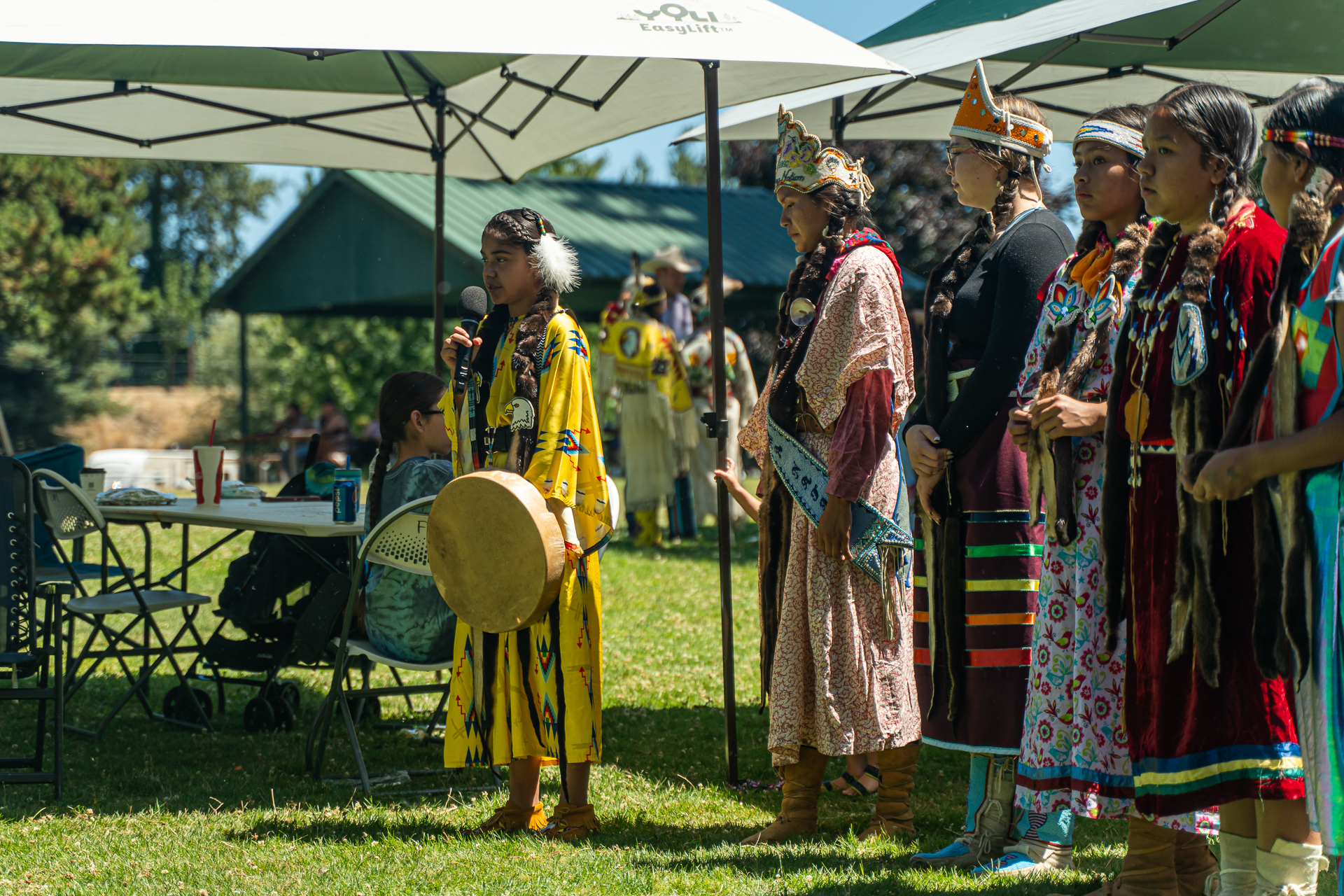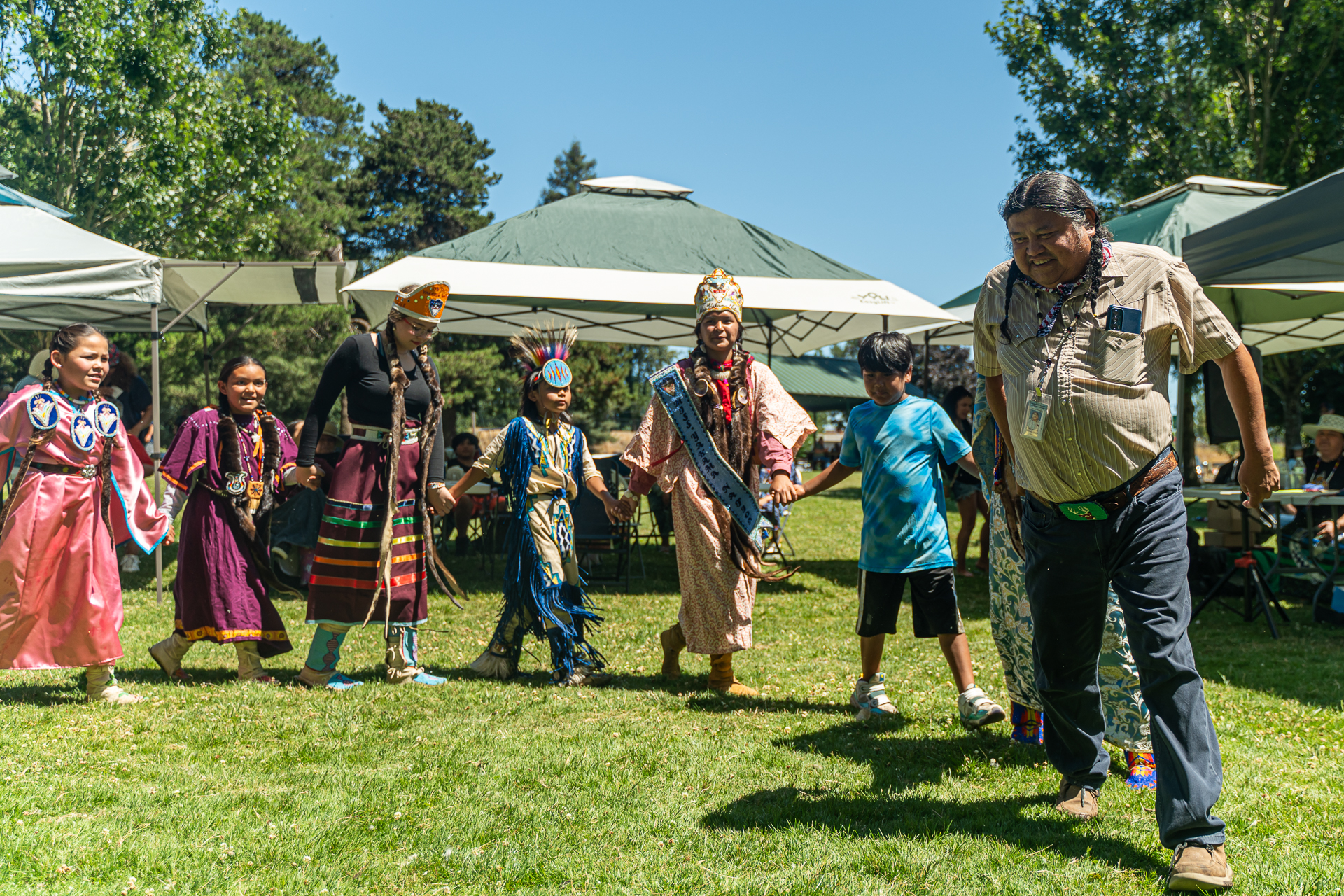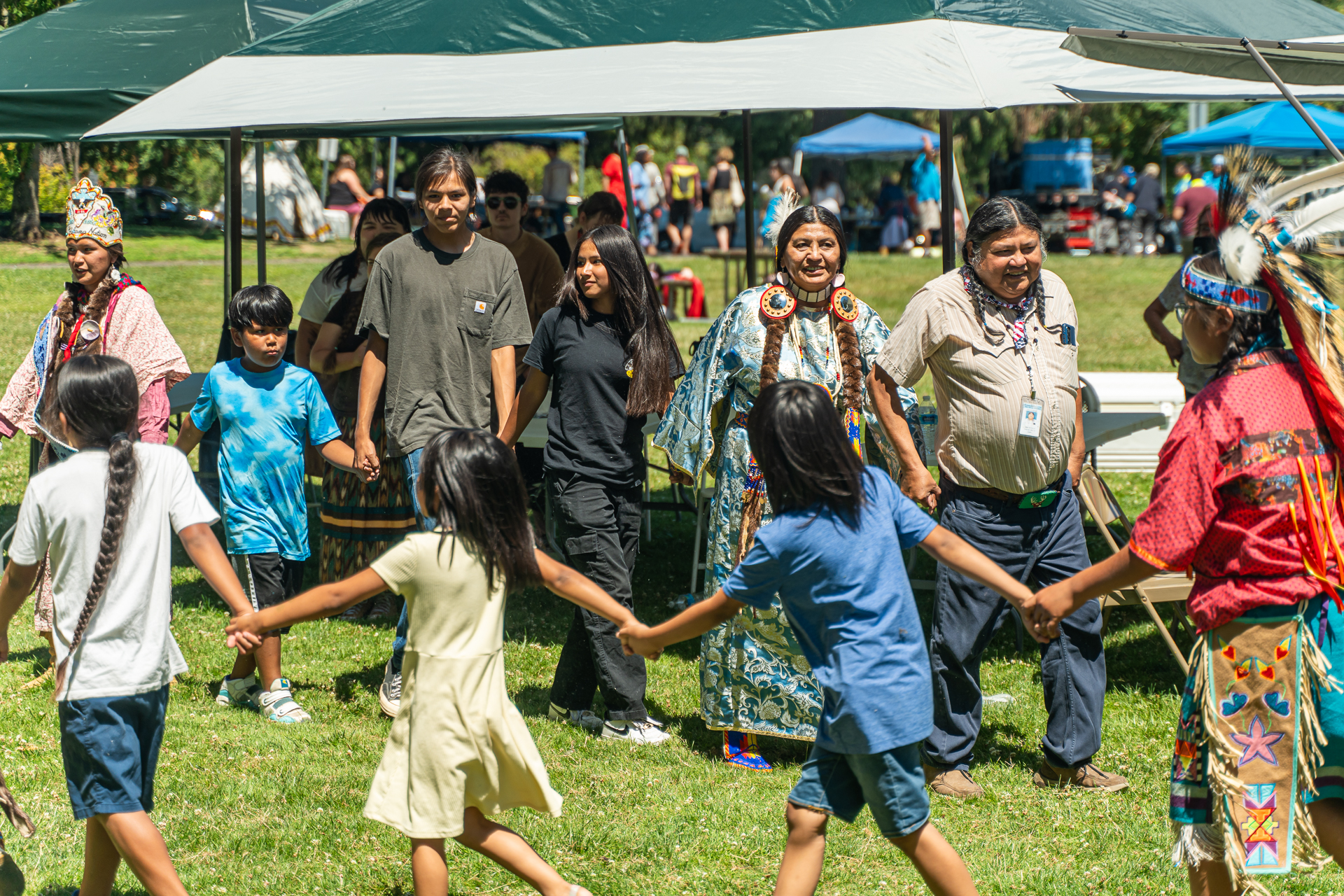 There were also many informational and vendor booths at the event from various tribal programs, vendors, and Portland-area organizations.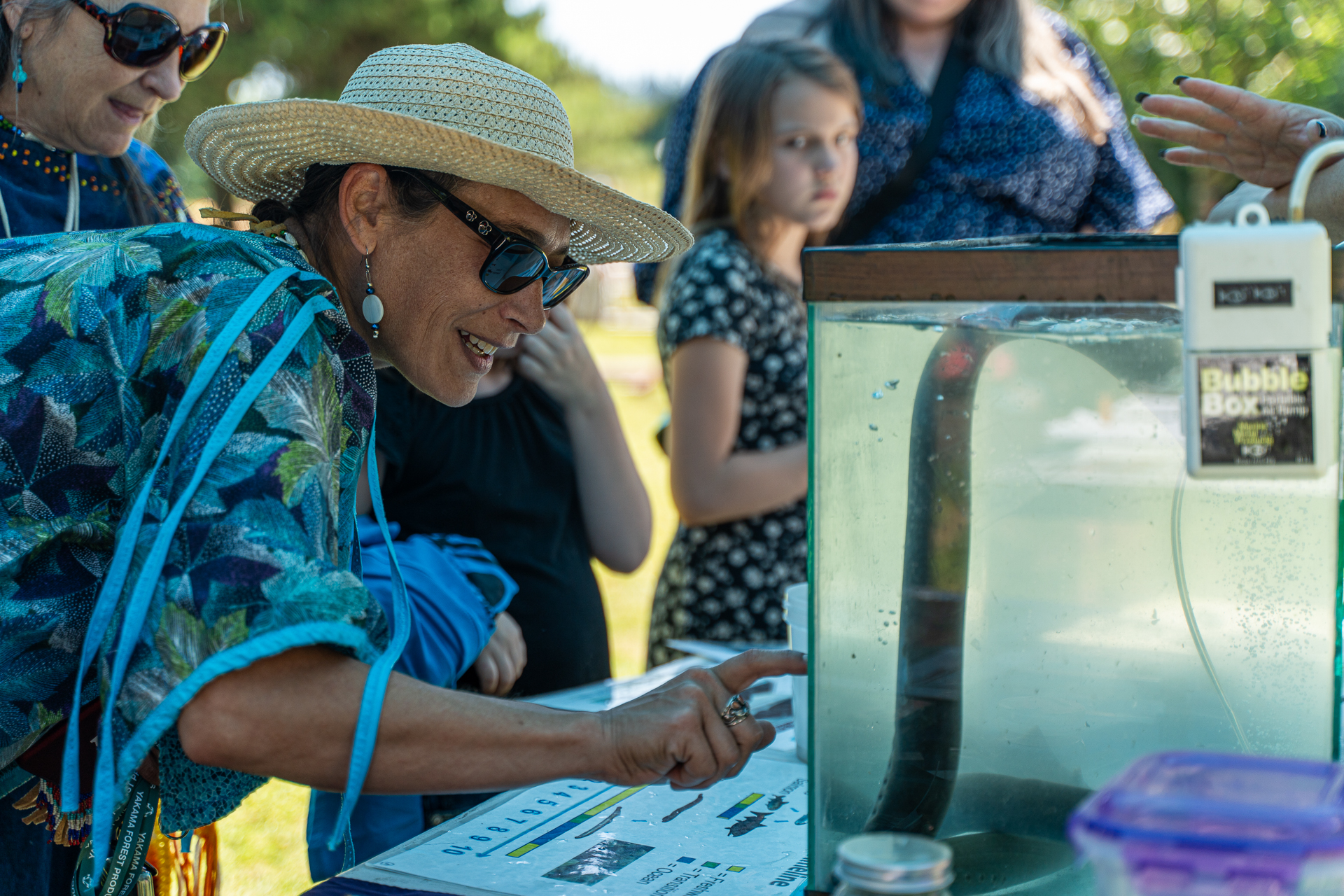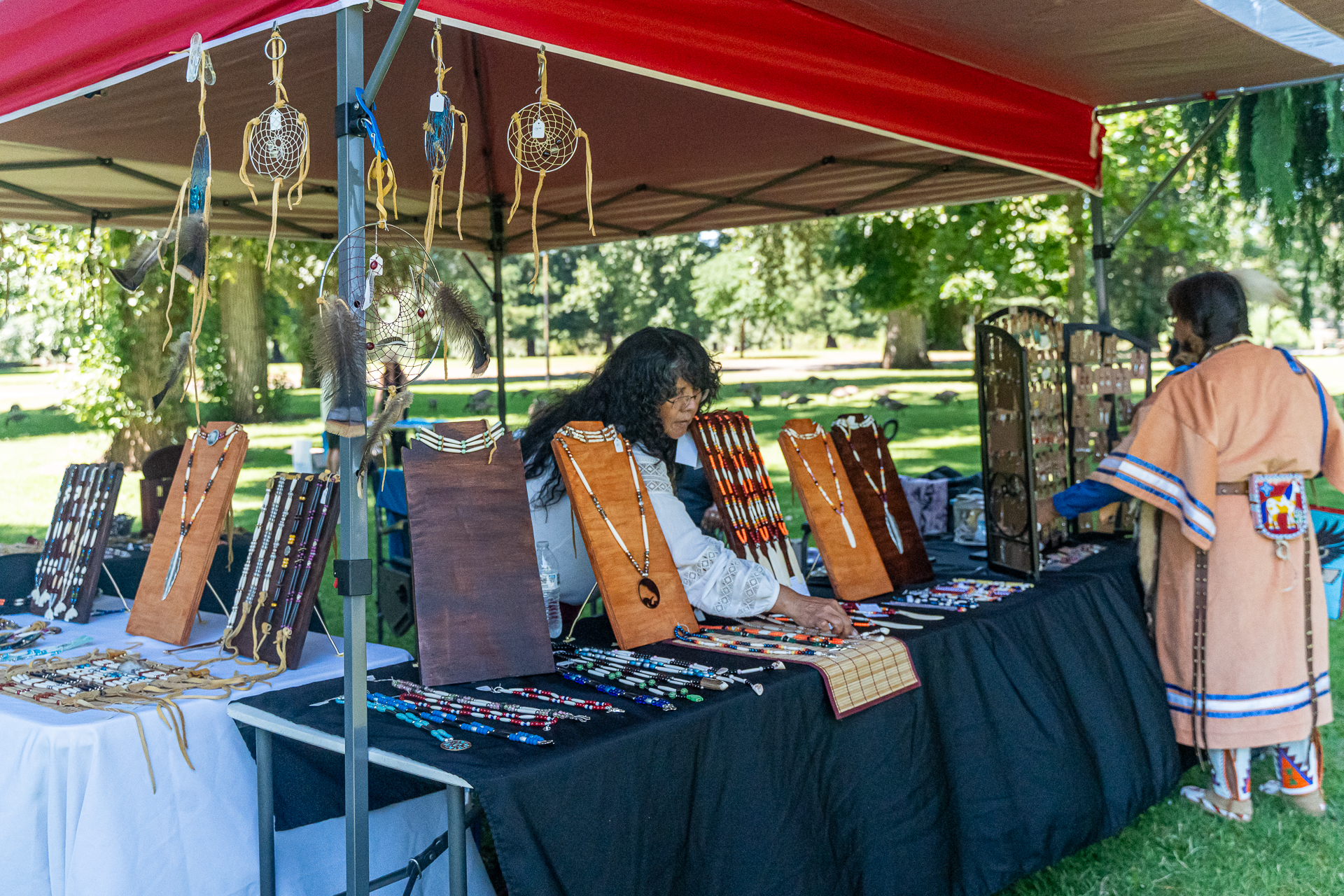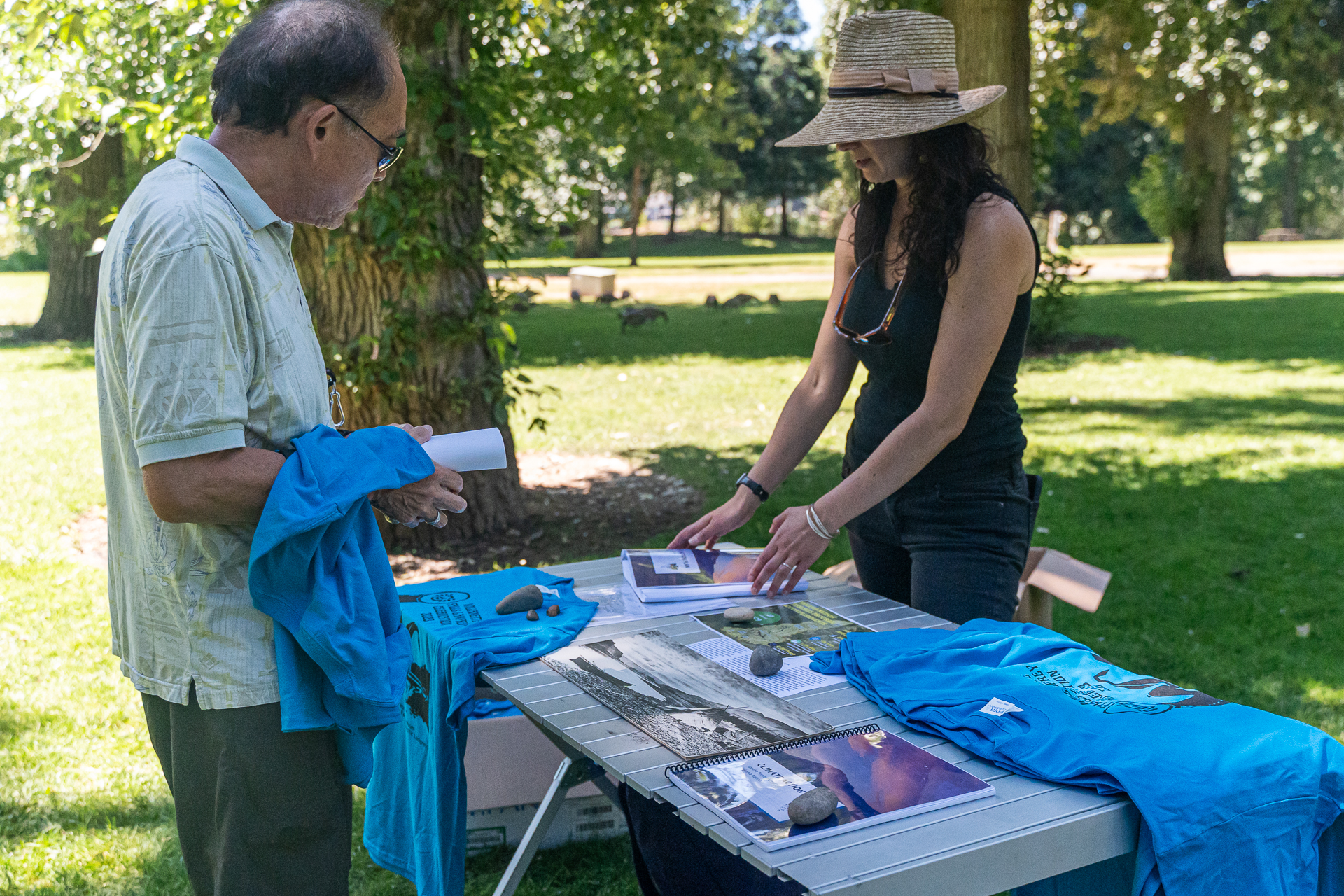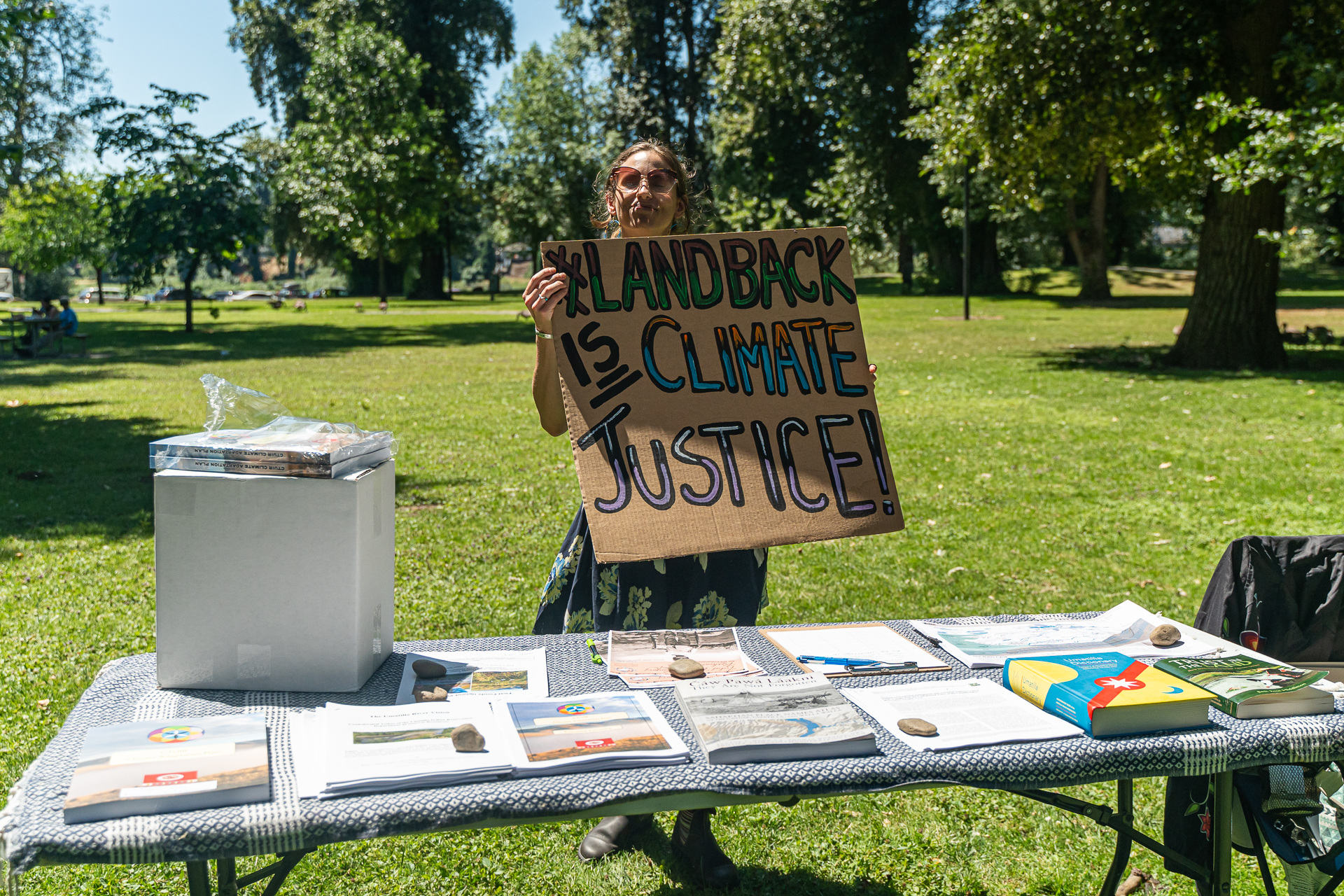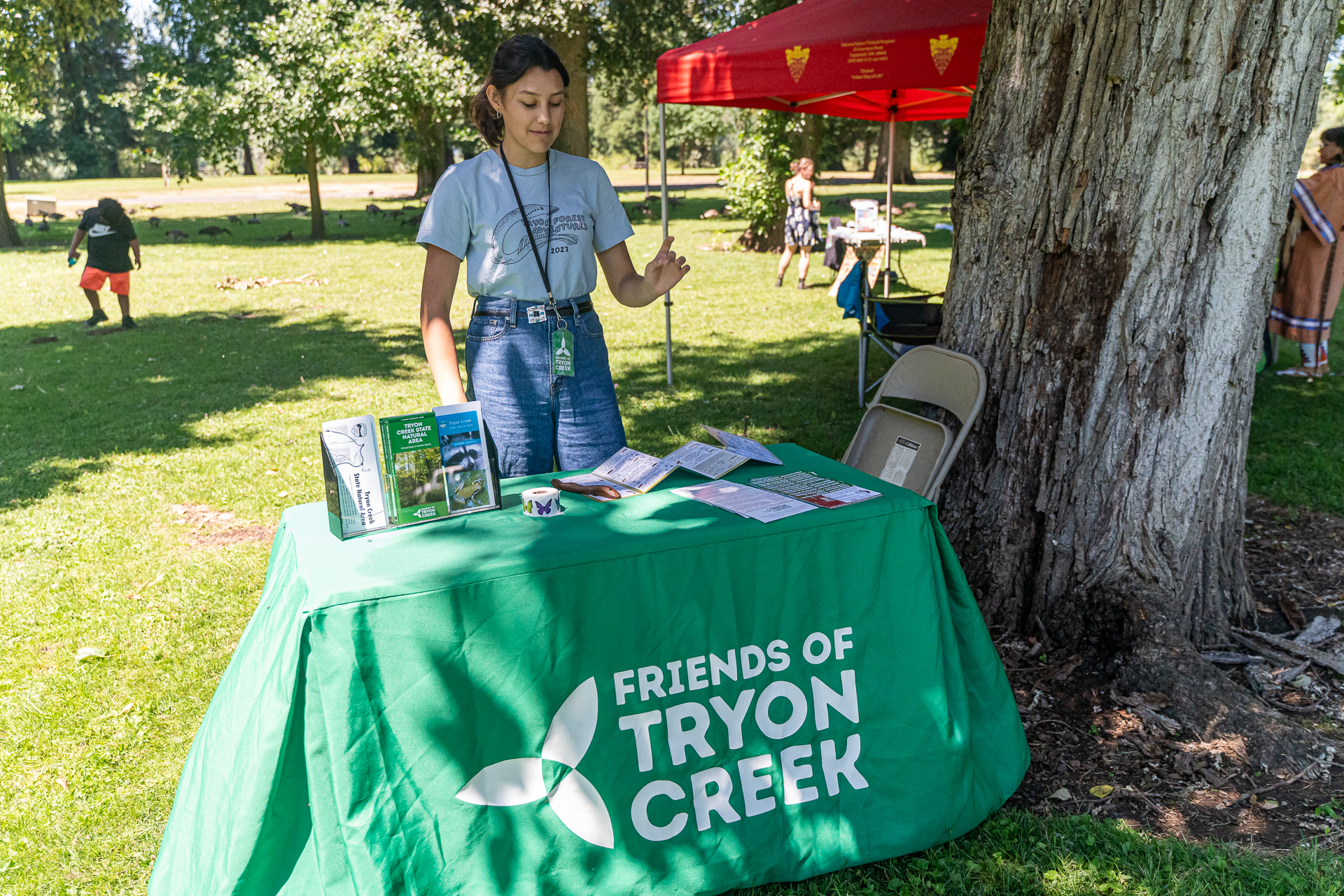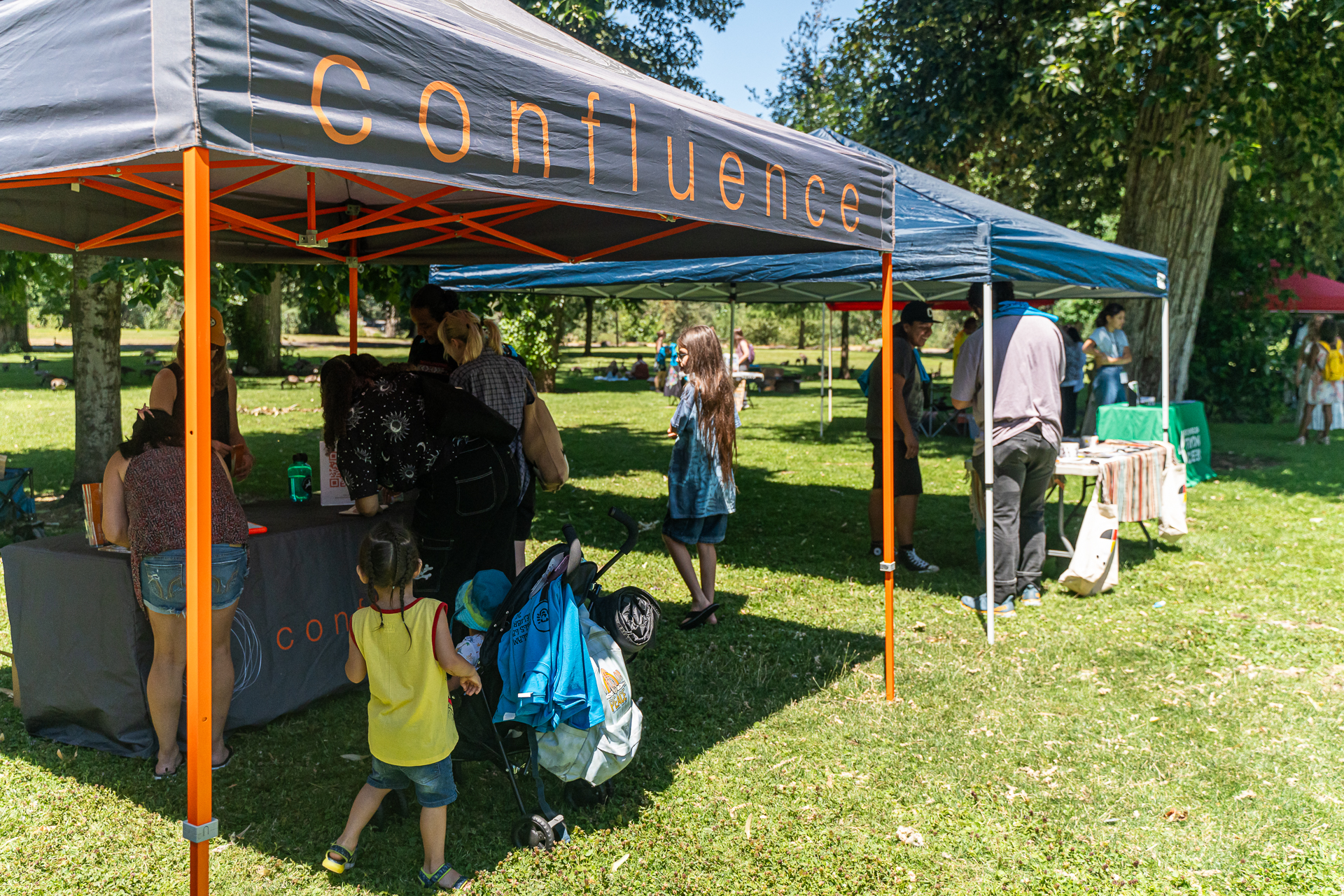 If any attendees were lucky enough (due to limited seating), they had a chance to take a free boat tour of Wa'lmút.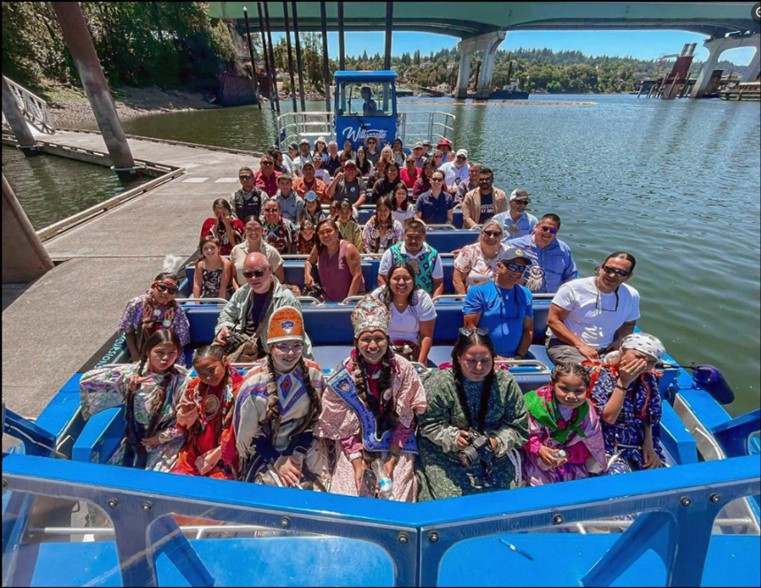 Photo courtesy of Ricardo Small.
We would like to thank everyone who make the event a success and able to attend the event! It is our hope you were able to learn about the historical legacy of the Yakama Nation and treaty tribes in Willamette Falls; and the cultural importance asúm has for tribal people. We look forward to seeing you at next year's event!
You can read more about the Yakama Nation's (and other treaty tribe's) ancient ties to Wa'lmút, at the following links:
https://yakamafish-nsn.gov/honor/willamette
https://critfc.org/fish-and-watersheds/columbia-river-fish-species/lamprey/
To read more about the work of Yakama Nation Fisheries Pacific Lamprey Project, go here:
https://yakamafish-nsn.gov/restore/projects/pacific-lamprey-project
All photographs taken by Zach "Xakái" Arquette, YNF Public Relations Specialist, unless otherwise noted.