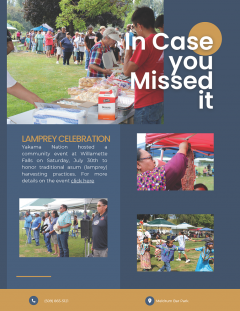 The Yakama Nation with the Confederated Tribes of the Warm Springs held a Pacific lamprey harvest celebration and community event near Willamette Falls on July 30th, 2022. 
For more information, click here to read articles by The Oregonian and OPB news about the event. 
Thank you to Tribal Council, Fisheries Staff, and all in attendance who made the Lamprey Celebration a successful event!