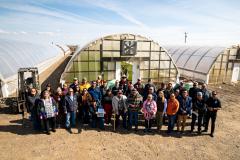 Toppenish, WA – From March 15th to March 17th, 2023, the Yakama Nation hosted this month's Columbia River Inter-tribal Fish Commission (CRITFC) meeting at Legends Casino. This monthly meeting between the 4 treaty tribes is set to discuss reports from various CRITFC committees and departments related to salmon conservation and recovery in N'Chi Wana.
On Thursday March 16th, the commission was able to tour the Yakama Nation Farms, enjoy a traditional meal, see a recent habitat restoration site near White Swan, WA, and take part in the first lamprey release of the year. View the gallery of that day: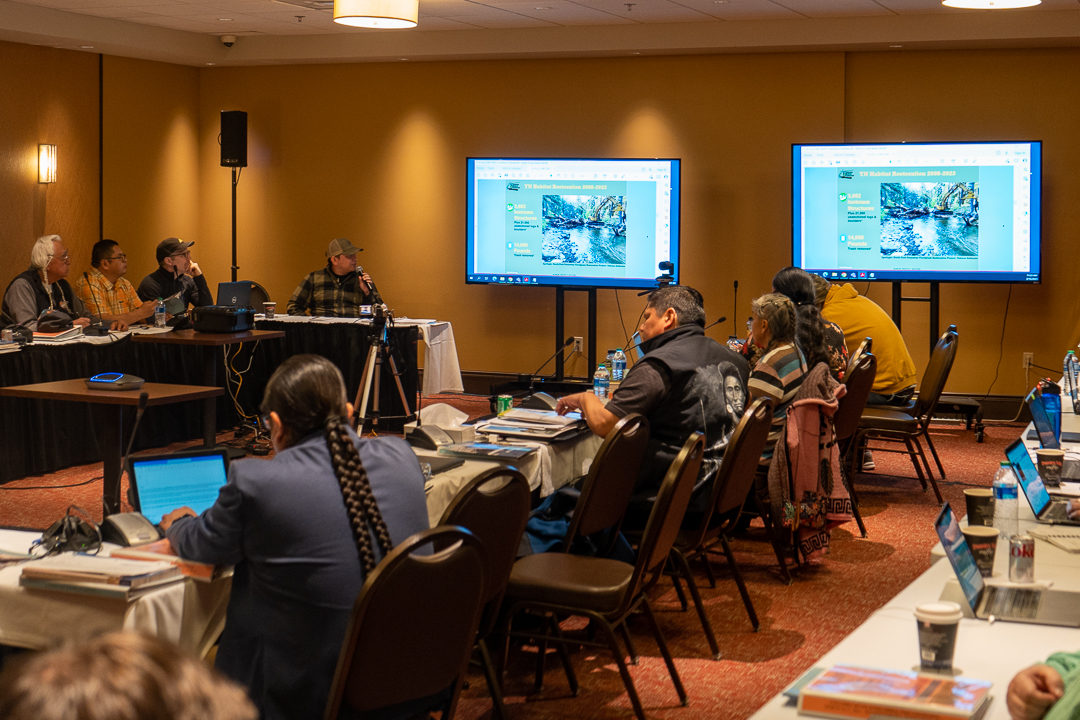 Yakama Nation Fisheries (YNF) Interim Program Manager, David Blodgett III, presents the work of YNF to the CRITFC staff and commission.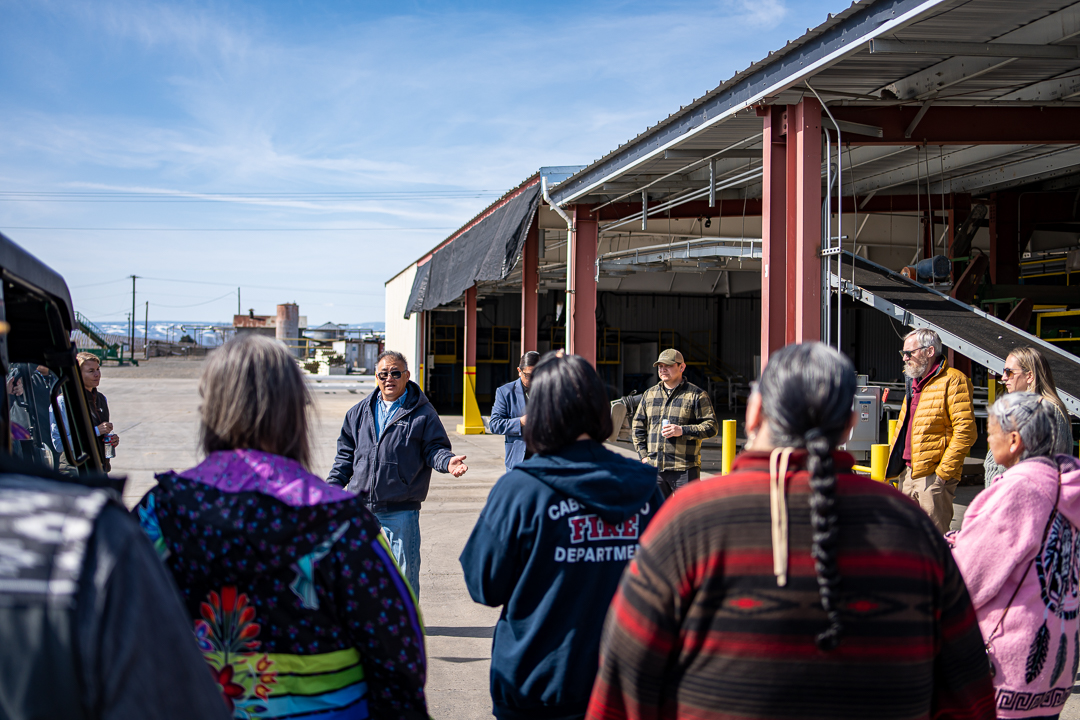 Yakama Nation Farms General Manager Lon Inaba, speaks about the history of Inaba Farms.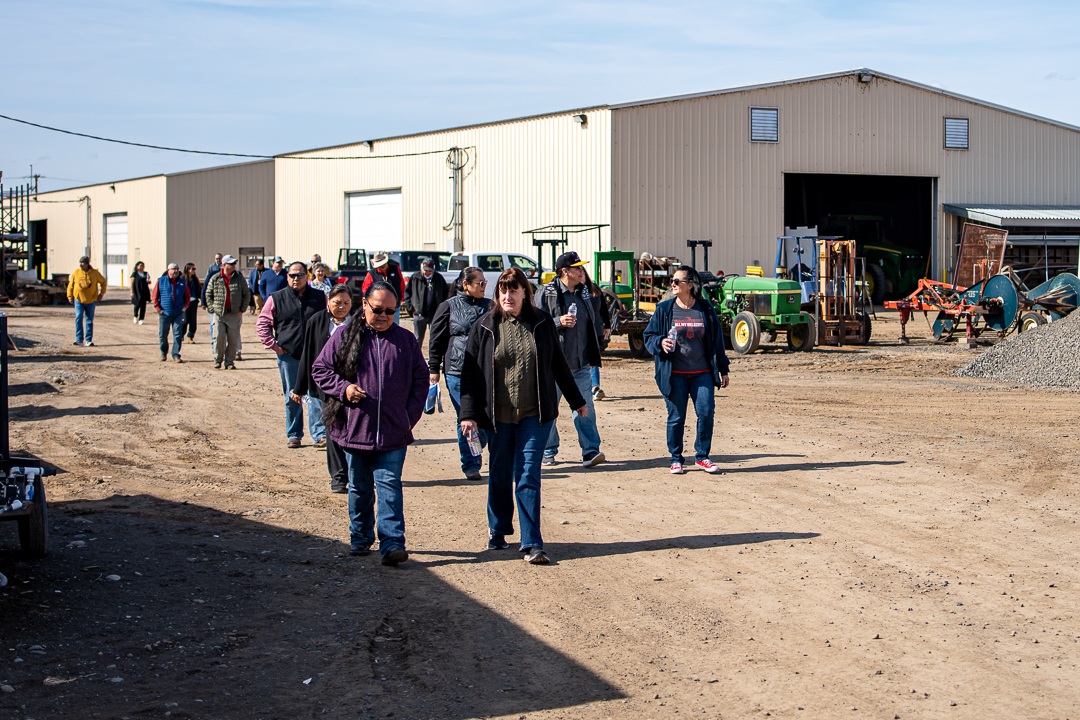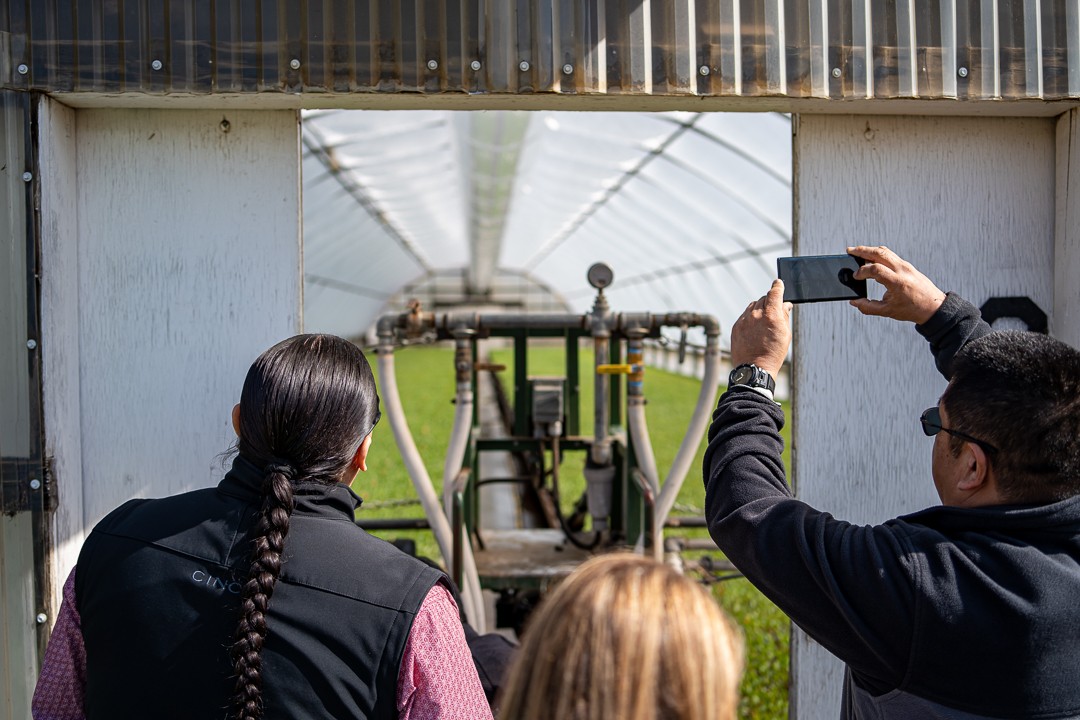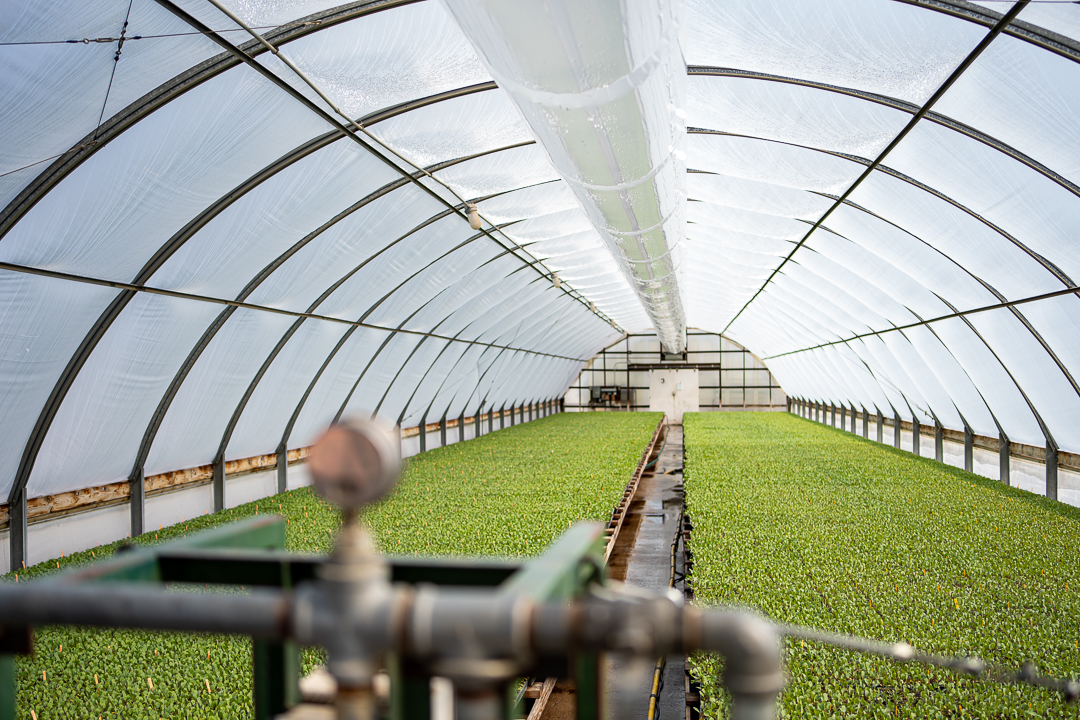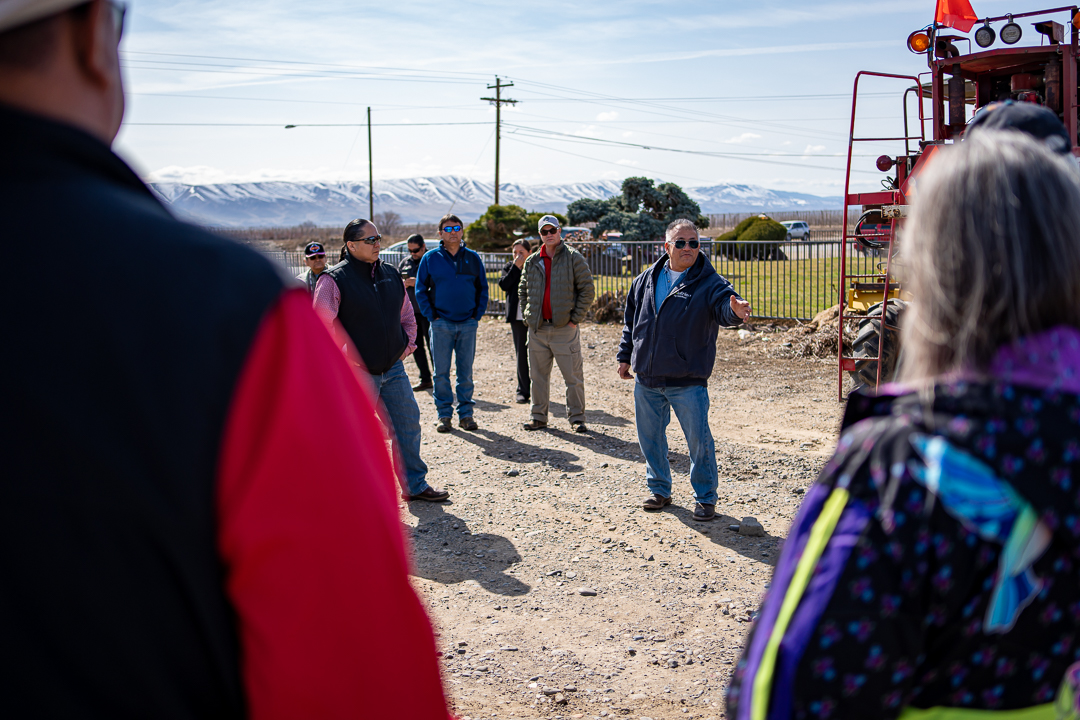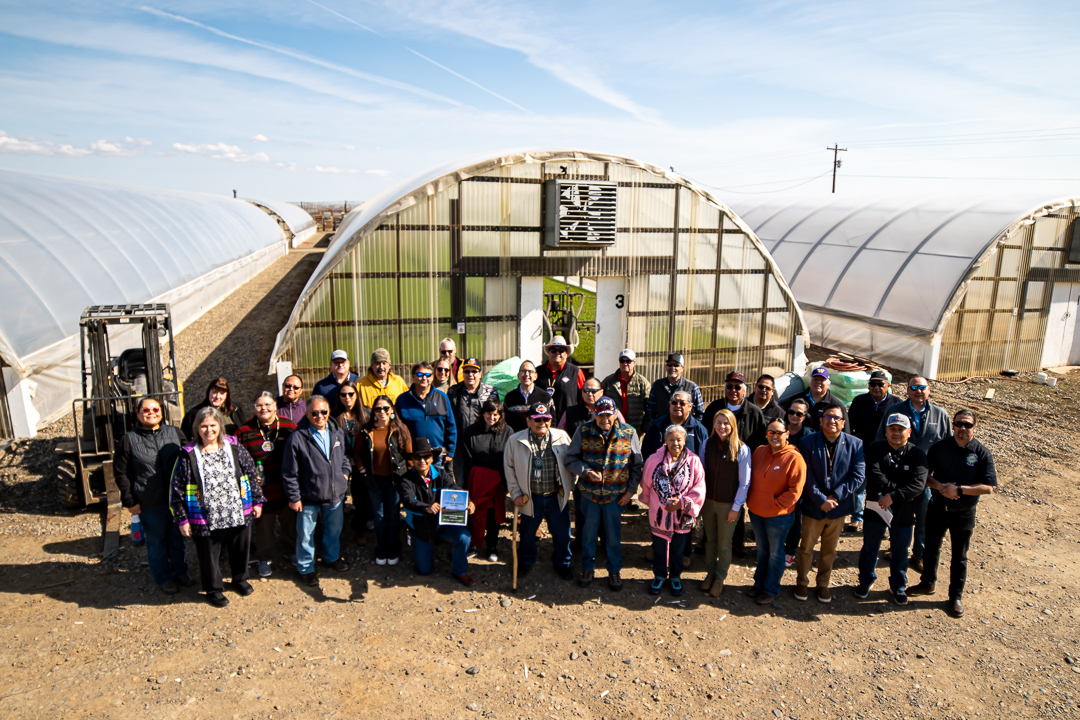 ---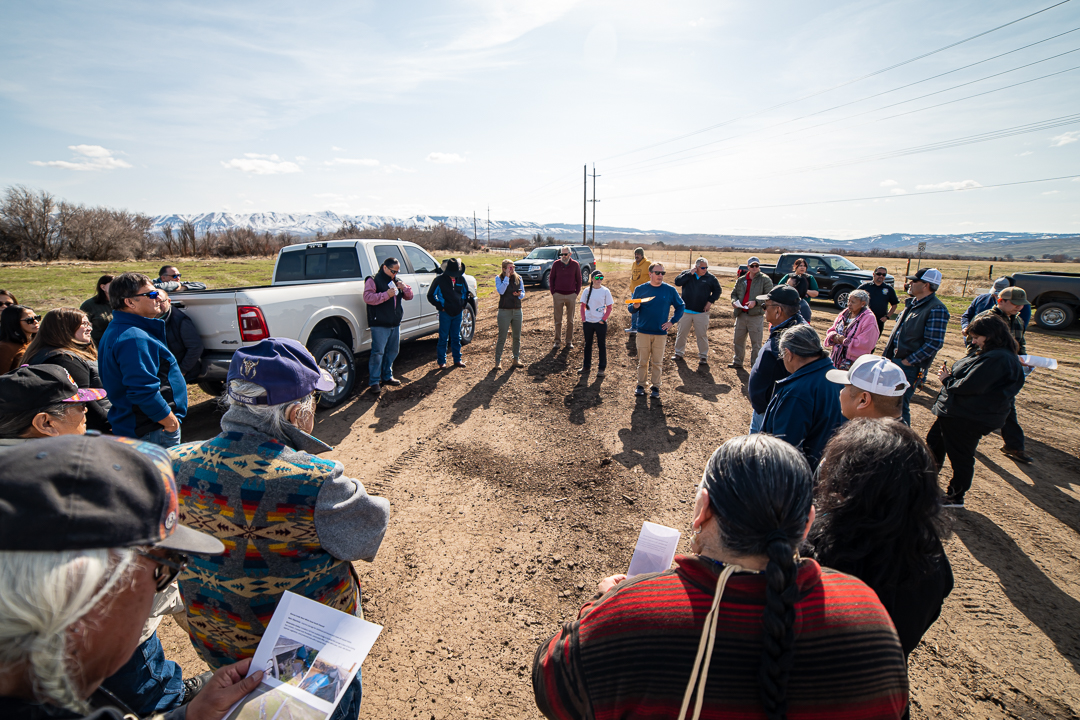 YNF Fish Biologist, Tim Resseguie, speaks about the habitat restoration project at Simcoe Creek, west of White Swan, WA.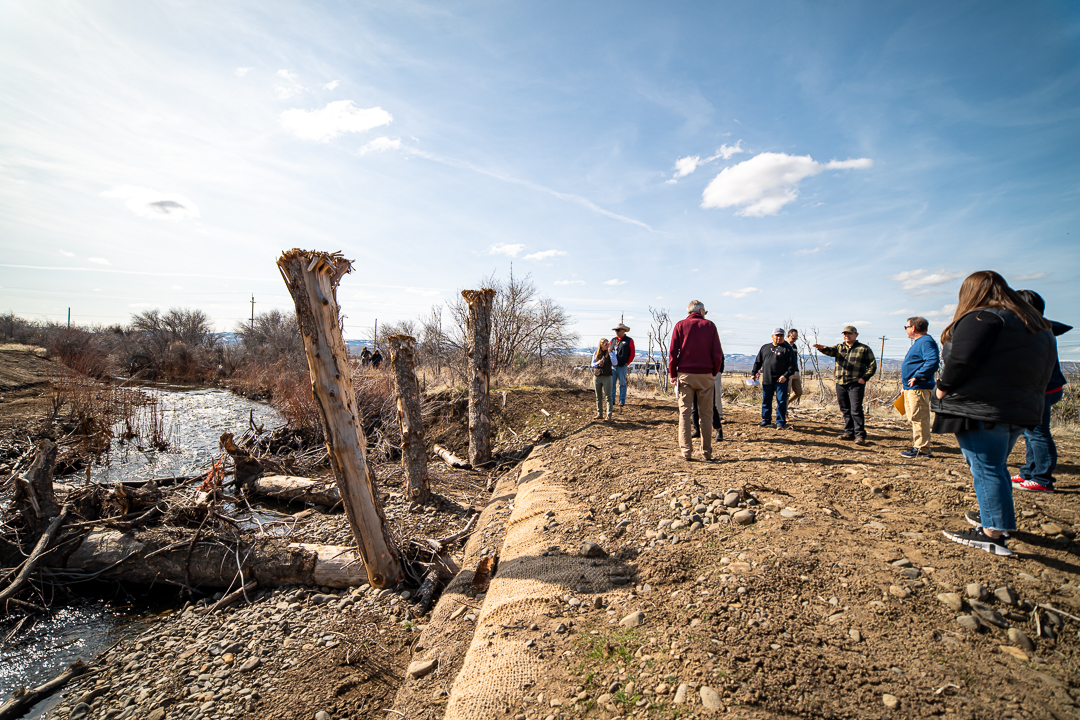 This project is an effort of YNF to improve fish passage and habitat for steelhead and lamprey.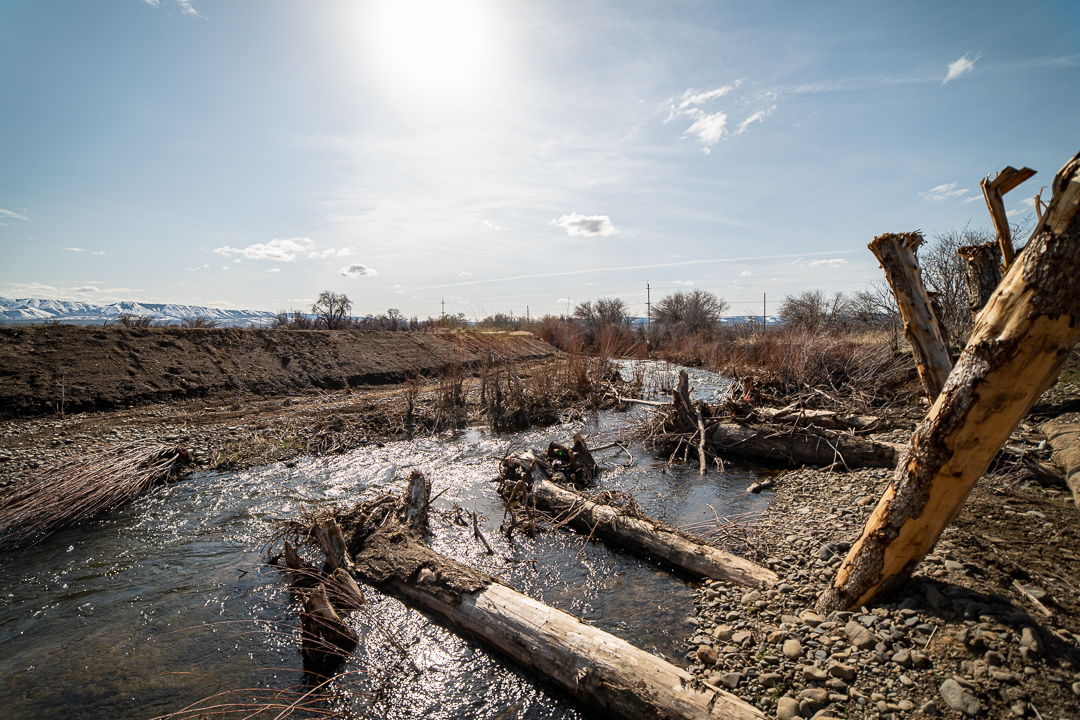 Inset floodplain and side channel features were installed to create habitat; wood structures, riparian planting, and a riparian fence were also installed to protect and enhance the habitat for steelhead, lamprey, and other resident native fish.
---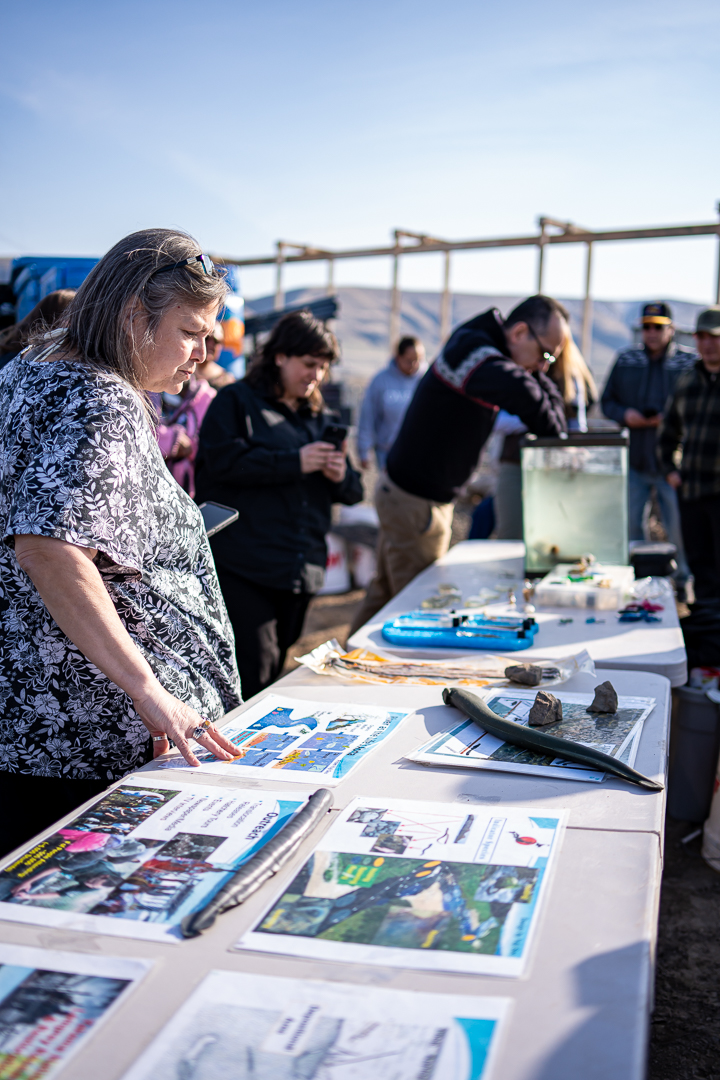 Pictured: Charlie Quaempts (Umatilla) CRITFC staff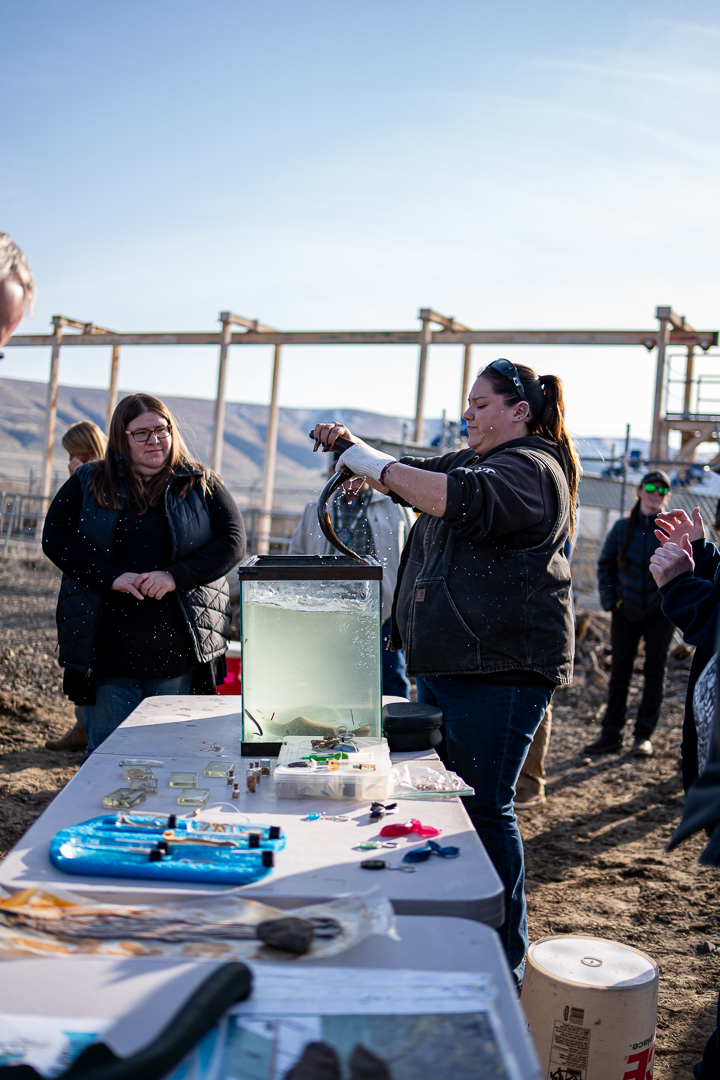 YNF Fish Biologist, Dave'y Lumley of the Pacific Lamprey Project, presents the scientific and cultural aspects of asúm.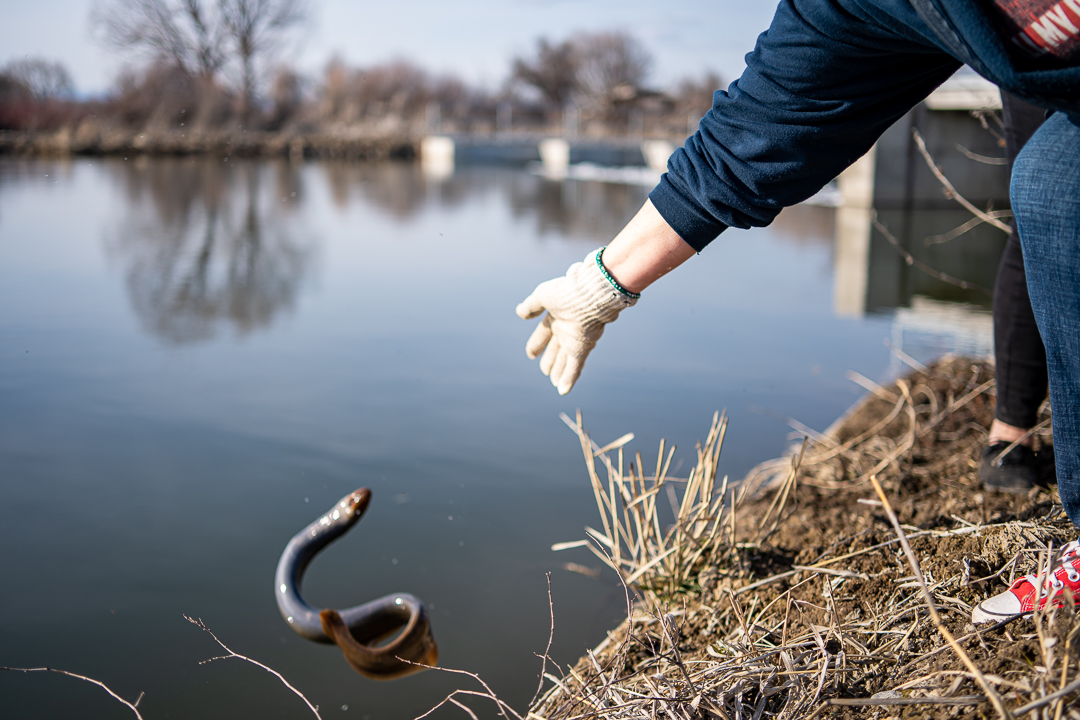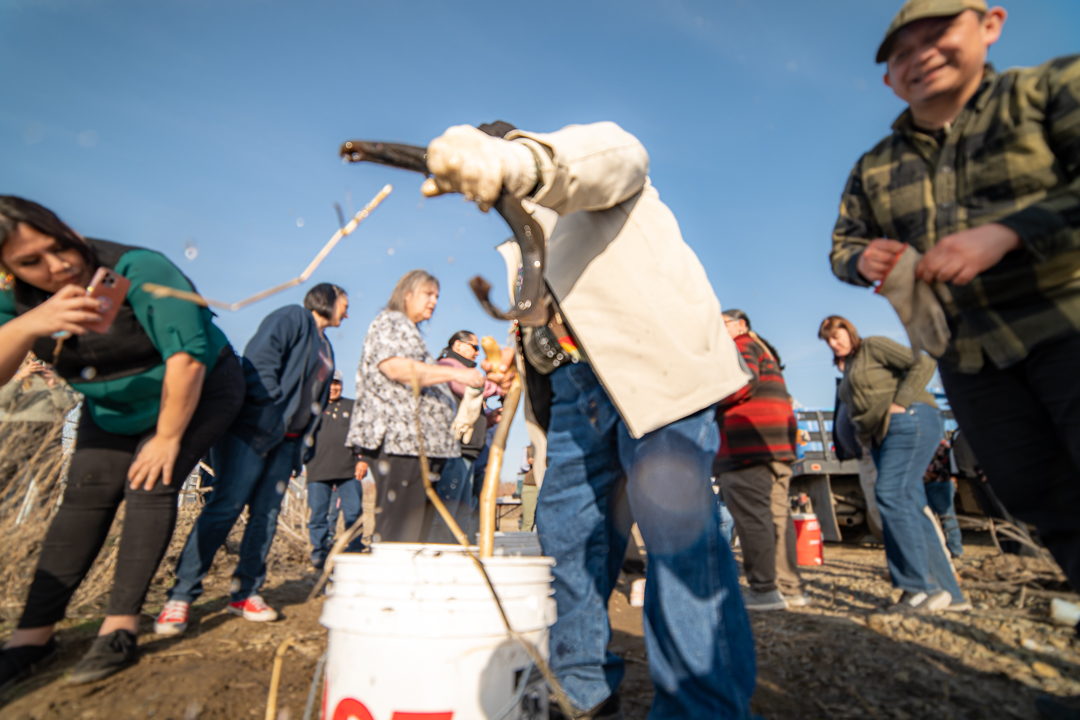 Pictured: Emerson G Squiemphen (Warm Springs) CRITFC Commissioner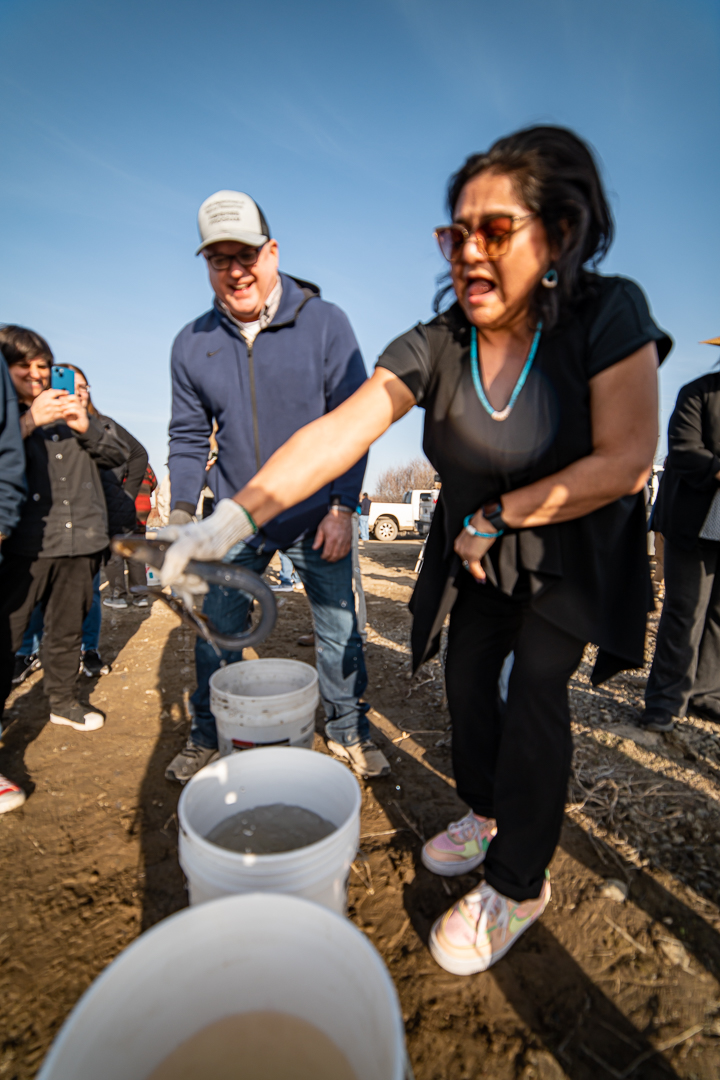 Pictured: Monika McGuire (Cayuse, Umatilla, Walla Walla) CRITFC staff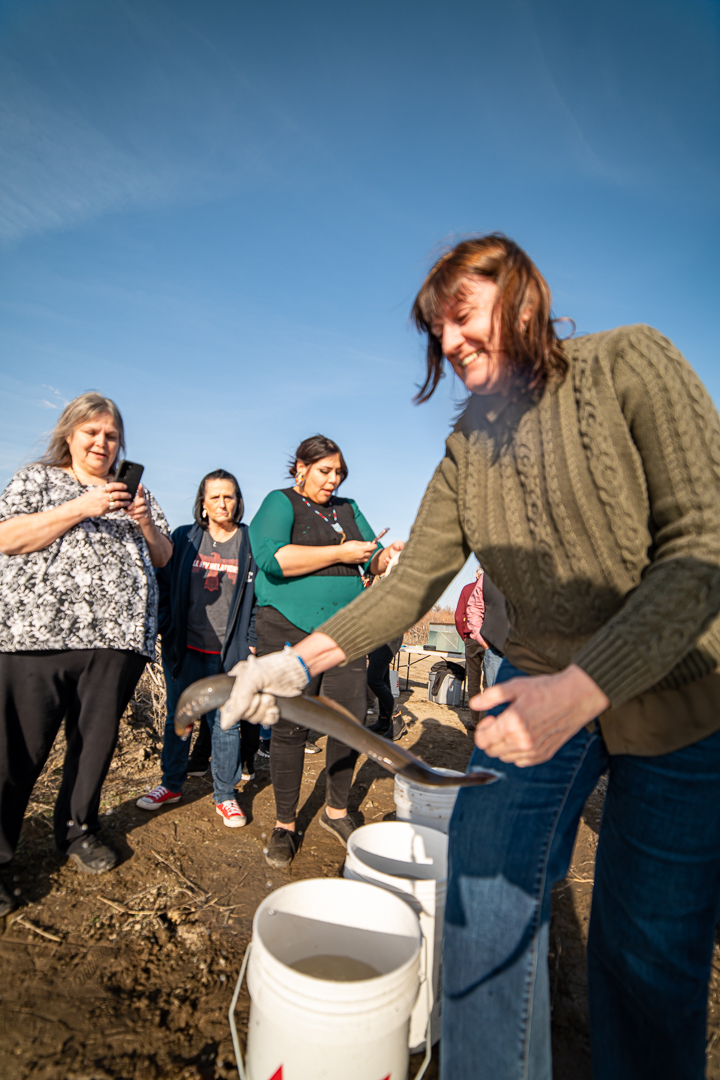 Pictured: Laura Gephart, CRITFC's Watershed Department Manager/Watershed Programs Coordinator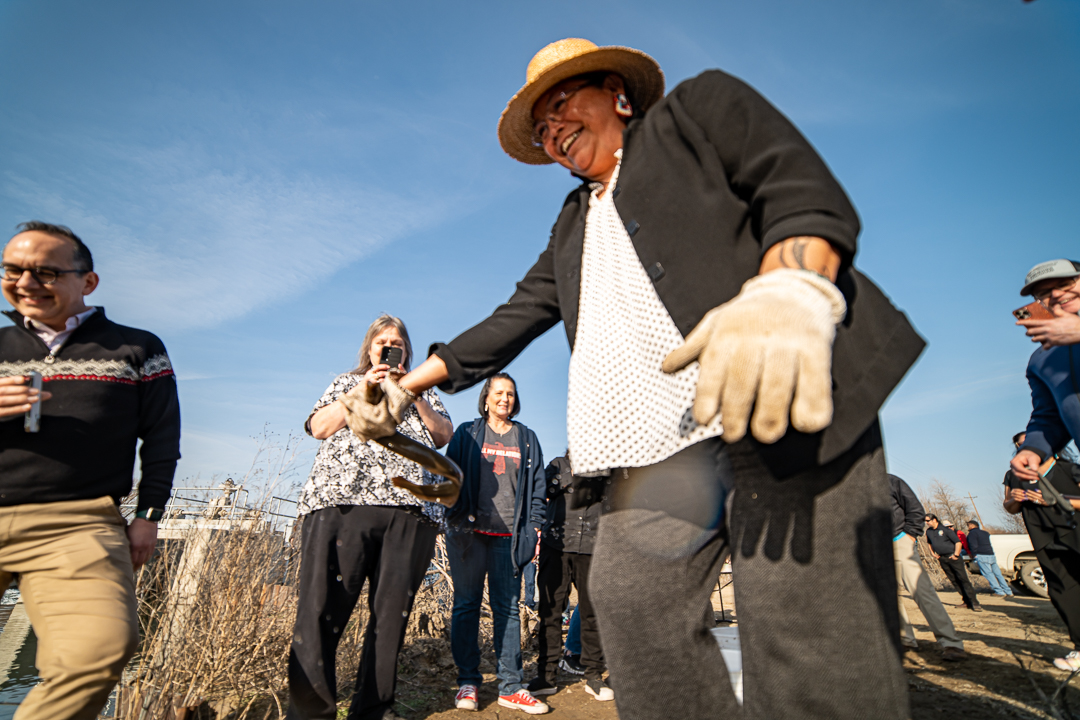 Pictured: Lottie Sam, YNF Education and Outreach Specialist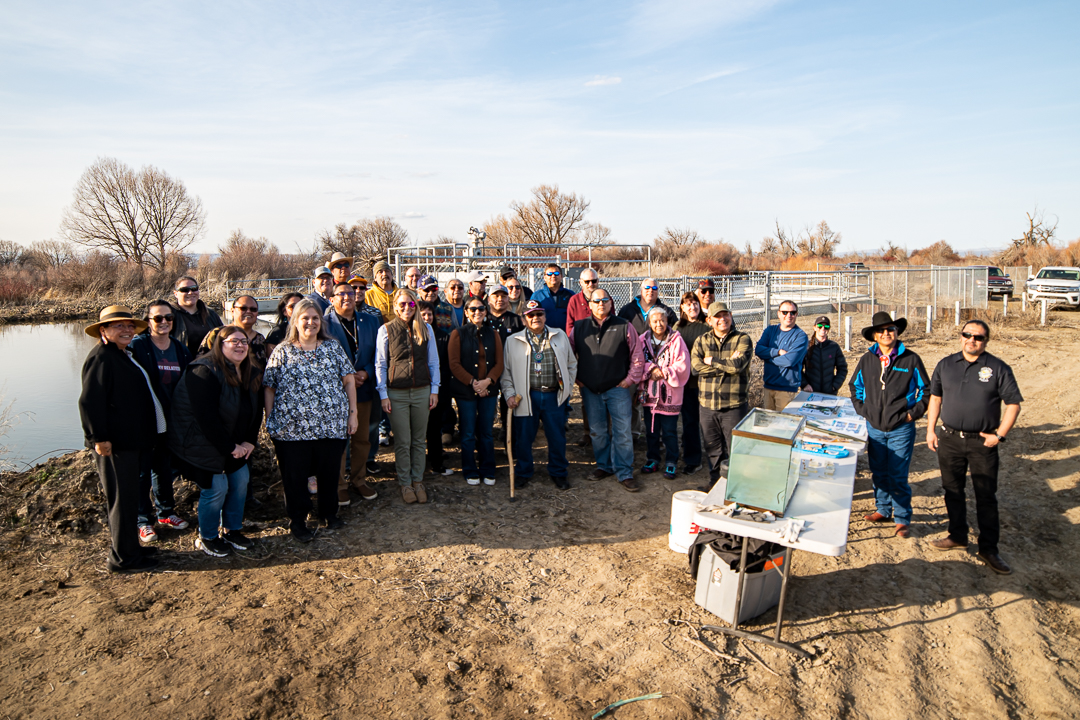 ---
Photography by Zach "Xakái" Arquette, YNF Public Relations Specialist